A CALL handler with the NHS non-emergency 111 service has admitted that he made "a number of mistakes" when dealing with a teenager who was suffering from a fatal allergic reaction.
Shante Turay-Thomas, 18, died after falling unwell at her family home in Wood Green, north London, England, last year. Shante was allergic to nuts and when she developed symptoms and her epipen failed, her mother called 111 desperately seeking help.
However, an inquest held today at St Pancras Coroner's Court heard that medical advisor Ademola Dada, the medical advisor, failed to double check the address while he spoke to her mother as the teens condition dramatically deteriorated.
This led to the ambulance taking over an hour to arrive at her home after first being sent to a wrong address nearly 10km away – despite her mother giving her address several times to the advisor. Shante, an aspiring lawyer, slipped into unconsciousness and died in Whittington Hospital just a short time later.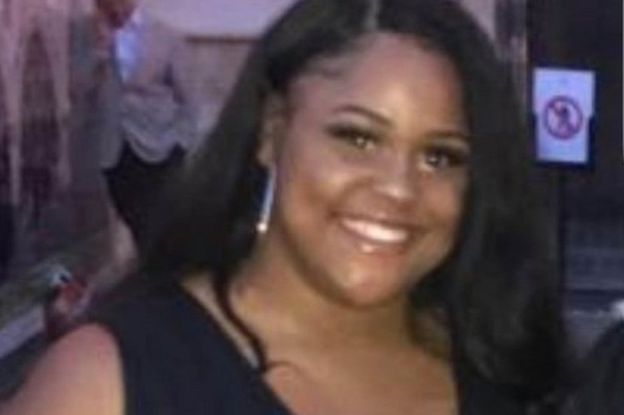 Mr Dada said he should have asked "more questions" about her condition and that there were "a number of things I didn't do correctly" during the call. Changes he would have made included speaking with the 18-year-old to gauge how significant her breathing issues were and speaking to a clinician sooner. Mr Dada also admitted he didn't pass on "fundamental" information that she may have been having an allergic reaction.
He told coroner's court that he stuck strictly to predesigned "pathways" for triaging patients and continued using one for chest pain because he wasn't convinced it was allergy related, despite being told by her mum.
Mr Dada said he was often told by clinicians that some information was deemed unnecessary, and that call handlers are asked to keep details "short and sweet". He said: "Most of the time you are shut down, you don't give them information you have not assessed."
But he said the reason he did not pass on the detail about a possible allergic reaction in this case was because he "didn't feel it was relevant at the time". He added: "There was a high level of stress at the time, the service was busy at the time", but "regardless of any workplace issues I should have said it."
Mr Dada, who had been working as a call handler for over a year also described how the 111 computer system often would automatically replace new addresses he entered when he opened a patient's NHS details. However, on this occasion he didn't check to see if it was correct during the call.
Shante's mother, who sat in the public gallery clutching a framed picture of her daughter, wiped tears from her eyes as Mr Dada recounted the incident.