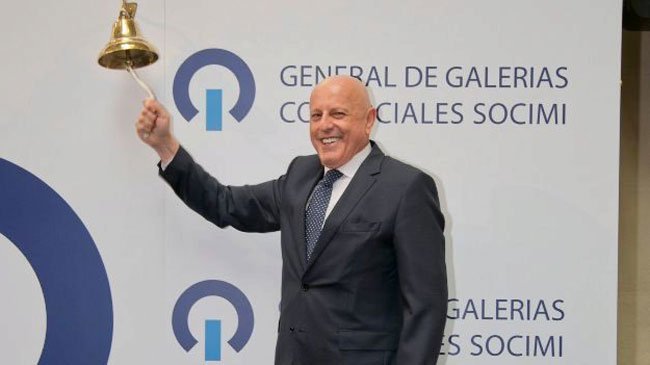 BUSINESSMAN Tomás Olivo, president of the company that owns the La Cañada shopping centre and considered by Forbes magazine the richest person in Malaga and seventh in Spain, already controls most of the land in the urban expansion areas of Marbella and aims to become the largest landowner in the province.
The entrepreneur has embarked on a strategy to purchase land and other assets in a double commitment to consolidate a presence in the shopping centre sector and place itself in a predominant position in real estate. Olivo's fortune, according to Forbes, amounts to €2,100 million.
Land purchased by Olivo, including an area of ​​800,000 metres from La Serranía, located north of La Cañada and bordering its commercial center, was part of the heritage of British tycoon Judah Binstock, who died at his mansion in Marbella in December 2016. Binstock was the largest landowner in the city through Nueva Marbella Corporation and maintained a confrontation with Olivo for differences regarding the partial plan of La Cañada, where the land of both businessmen adjoined. They practically broke relations when in 2011 the wealthy British businessman unilaterally presented a partial plan for the entire area in Marbella that finally did not develop.
After the death of Binstock, Olivo negotiated with his widow for the land and so with the acquisition of Binstock's inheritance, he went on to control most of the urban expansion areas of Marbella and become a powerful decision maker for the future of the area.