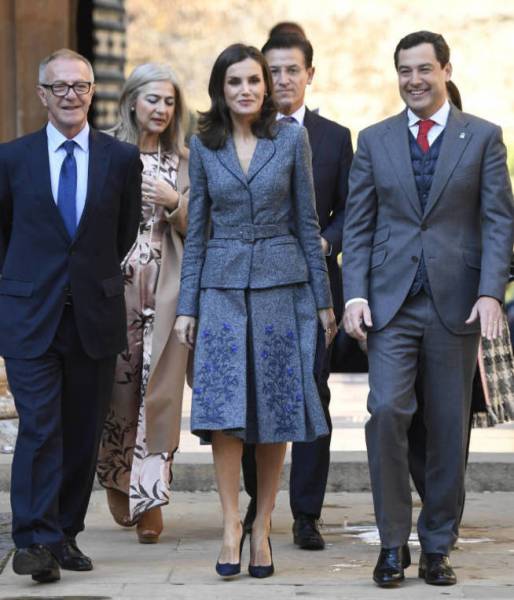 QUEEN Letizia recently traveled to Granada to attend the opening of the exhibition "La Granada Zirí y el universo Bereber" organized by the Patronato de la Alhambra, Generalife and the Legado Andalusí.
During this visit, the wife of King Felipe VI was accompanied by various authorities including the Minister of Culture and Sports, José Guirao, the president of the Board, Juanma Moreno, and the delegate of the Government in Andalusia, Lucrecio Fernández.
Malpica has explained to journalists that the exhibition is based on a "clash of cultures that is normal throughout history" and that it serves as a point of "understanding between two cultures that have been oblivious to each other"
Schoolchildren gathered to cheer and welcome the monarch and asked for photos and selfies with her. For this occasion, the ever-stylish Queen chose to wear grey a Felipe Varela suit finished off with blue embroidery and matching stiletto shoes.