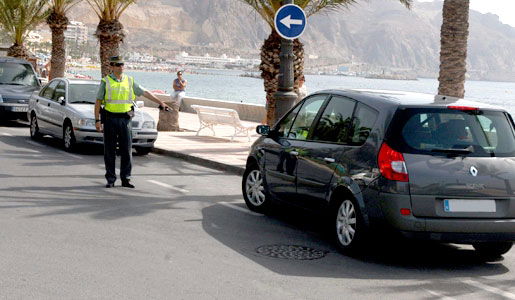 LATEST figures reveal that 63 per cent of drivers killed on Murcia's roads in Spain this year tested positive for drink or drugs.
Toxicological tests carried out between January and November on 27 drivers who died in the region showed that 17 of them had the presence of toxics – alcohol (12), drugs (three) and alcohol and drugs (two).
Of the seven pedestrians killed, five were examined, and one of them had alcohol present, representing 20 per cent.
The data were revealed in Murcia today (December 9) by the provincial head of Traffic, Virginia Jerez.
In addition, the Government Delegation has found that 2,995 drivers tested positive among the 217,562 breathalyser tests conducted so far in 2019 on interurban roads in the Region, representing 1.37 per cent of the total.
This figure falls significantly in specific campaigns to control the rate of alcohol and drug presence in drivers.
"The percentage drops considerably during specific control campaigns, such as the last one we conducted last June, in which the figure was 0.73 per cent, and therefore we believe that these initiatives raise awareness, although the figures for accidents as a result of alcohol and drug consumption remains high," explained Jerez.
Throughout this week, 200 Agents of the Civil Guard of Traffic, belonging to the Traffic Sector of the Civil Guard of Murcia, will control on interurban roads about 10,000 drivers. I
According to data from the European Road Safety Observatory (ERSO), around 25 per cent of all road deaths in Europe are alcohol-related, while only 1 per cent of the total number of kilometres travelled is driven by people with 0.5 grams per litre of alcohol in their blood or more.
As the blood alcohol concentration (BAC) increases in the driver, the accident incidence rate also increases.
Compared to a sober driver, the accident incidence rate of a driver with a BAC of 0.8 g/l (this being the legal limit in three of the 25 EU member states, while in Spain it is 0.3 g/l) is 2.7 times higher than that of a sober driver.
When a driver has a BAC of 1.5 g/l his accident incidence rate is estimated to be 22 times higher than that of a sober driver.
Not only does the accident incidence rate increase rapidly with the increase in BAC, the accident also becomes more serious. With a BAC of 1.5 g/l, the incidence rate of fatal accidents is approximately 200 times higher than for drivers who have not consumed alcohol.