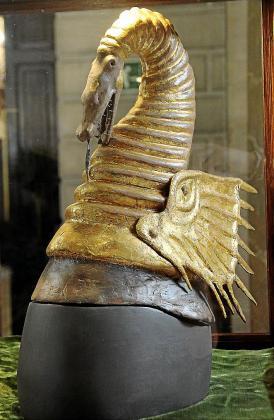 AFTER more than 90 years in dispute with Madrid, valuable objects belonging to the Kings of Mallorca will be returned to the island.
In 1932, politician Emili Darder urged the artefacts, once possessed by monarchs such as King Martí and King James, be brought back to Mallorca from the Royal Armory in the Spanish capital. Darder wanted the relics to be exhibited in a Museum of Ancient Art destined to be built at Bellver Castle.
The campaign was firmly backed by José Tomás Rentería who was the Mayor of Palma in 1933 and would offer "Mallorcan's an important insight into their history."
However, the petition was denied on the grounds that "if granted, the historical wealth that is gathered in the Armory of the National Palace would be dismembered considerably." The council did not give up the fight, presenting different options including a proposal for a temporary display at La Almudaina.
In April of this year, Palma Mayor Antoni Noguera contacted the National Heritage Administration Council and asked again for the treasures to be returned, and it has now been confirmed that a number have made their way home.
Of the many emblematic pieces, the headpiece of King Martí will be exhibited at the Festa de l'Estendard in Palma de Mallorca, Spain, on December 27.