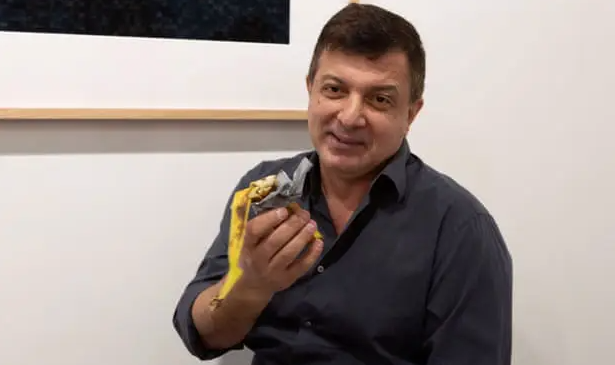 STANDING in front of absorbed art dealers and international influencers, a man removed a banana hailed as "a symbol of global trade", and ate it.
On the second to last day of the Art Basel exhibition in Miami Beach, Florida, David Datuna, a New York City-based performance artist, satisfied his cravings by taking the duct taped and over-ripped banana off a wall at Galerie Perrotin.
This week, the spotlight was shone on the solitary fruit, where it is reported that 3 buyers paid a staggering $120,000 for limited-edition pieces of the 'work'. Created by artist Maurizio Cattelan and titled "Comedian", each came with a certificate of authenticity and fittingly, replacement instructions.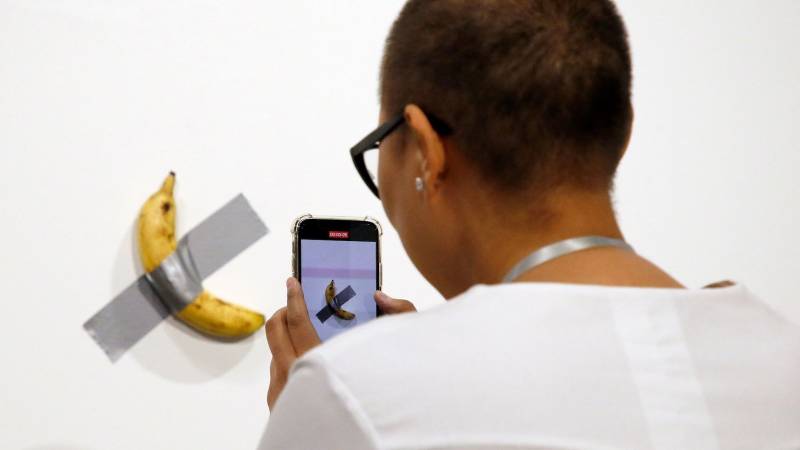 The stunt on Saturday afforded a whole new meaning to gallery founder Emmanuel Perrotin's comments made earlier this week, which said "Maurizio's work is not just about objects, but about how objects move through the world."
However, security at the gallery didn't seem to find it so funny and a video shared on social media shows Mr Datuna being escorted out of the premises as stunned art patrons watch on. Gallery officials then replace it with another, saying that the artwork was not destroyed and the banana was simply an "idea."
Mr Datuna poked fun at the episode in an Instagram post writing: "Art performance by me. I love Maurizio Cattelan artwork and I really love this installation. It's very delicious." Luckily for the hungry artist, representatives of Mr Cattelan said that the gallery would not take out any further action against him.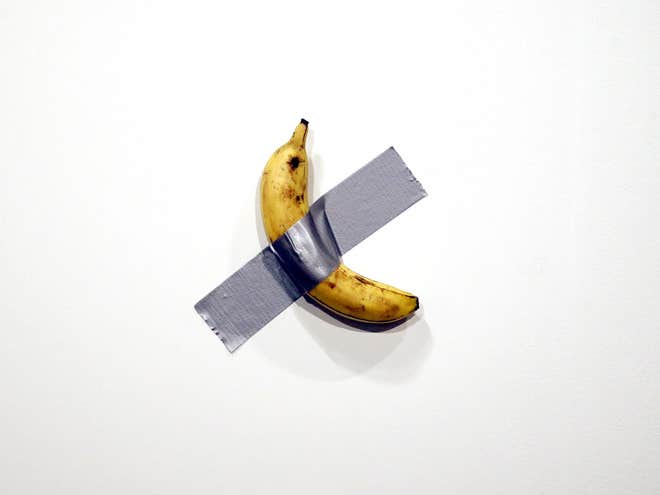 This was not the first antic involving Mr Cattelan's artwork, as in September, an 18-karat-gold toilet titled "America" was stolen from an art exhibition at Blenheim Palace. The Italian artist is well-known for his comic pieces, where he has previously duct-taped famed gallerist Massimo De Carlo to the walls of his own gallery.