HUNDREDS of cases of scarlet fever have been recorded across England and Wales last week, with health officials warning the nation about the spread of the contagious disease.
Also known as scarlatina, scarlet fever is an infection that can develop in people who have strep throat and is usually a largely childhood affliction seen in those under the age of 10-years-old. Spread by close contact with someone carrying the bacteria, the condition can take up to 5 days to develop symptoms after exposure.
The once historically dangerous fever is less serious in the modern age as the illness, characterised by a high temperature, bright red rash and a sore throat, can be treated with a 10-day course of antibiotics.
Scarlet fever was very common in the Victorian era and once a death sentence for thousands in the late 1800s and early 1900s. Over the years, cases dramatically reduced, partly due to better hygiene conditions.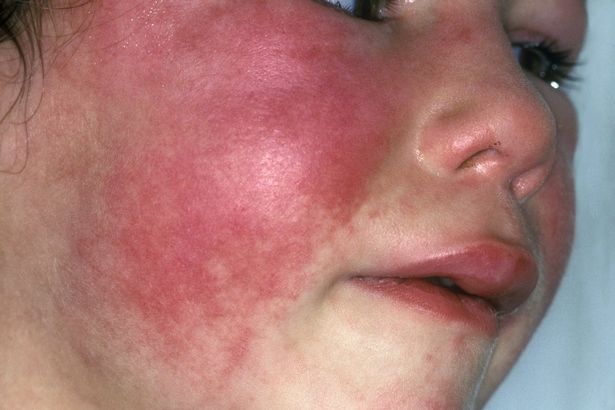 According to health officials, some 450 cases of scarlet fever were recorded across England and Wales last week. The highest number of cases were seen across the North West with 105 reported cases, 53 in Yorkshire and the Humber and 59 in the East Midlands. In addition, there have also been 54 cases diagnosed across London and another 36 in outer London.
Interestingly, between November 18 and November 24, 419 cases were recorded in England and Wales, a sharp increase from the 281 cases reported in the week ending November 3.
As Euro Weekly Nees understands, in April, the British Medical Journal noted the rates of scarlet fever in England had reached its highest point for 50 years, with Public Health England reaffirming this reporting that since 2014, the number of cases has risen significantly with between 15,000 and 30,000 diagnosed across England each year.