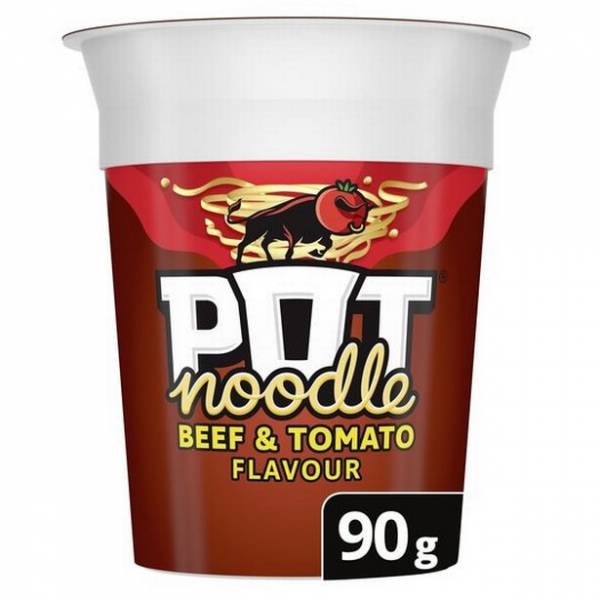 AN URGENT warning has ben issued by the Food Standards Agency for Pot Noodles after it was discovered that some batches could cause a potentially fatal allergic reaction to individuals.
The alert comes after it was discovered that 90g pots of Beef and Tomato flavoured instant noodles contain celery and mustard. However, these are not listed on the packaging and could trigger dangerous reactions to those who are allergic to the ingredients.
Supermarkets across the UK are now removing the affected items from their shelves as consumers are being notified. No other flavours are affected.
Mustard allergies are among the most severe food allergies and ingesting it can cause a rise in histamine and even anaphylactic shock, leading to death. The most common symptoms are itching, hives or skin rash, where those affected report trouble breathing, vomiting and abdominal pain.
Celery, although less severe, can result in a tingling or itchy mouth or throat, but can also bring out hives anywhere on the body.
In a statement, its creator Unilever has stated: "We would like to apologise for any inconvenience and concern caused and thank everyone in advance for their co-operation."
If you have bought the above product and have an allergy to celery and/or mustard, do not eat it. Instead, contact the Unilever careline, 0800 146 252 for the UK, and 01800 946 272 for Ireland.