A JACKPOT winner on the EuroMillions has revealed that he will go back to work next week after he was seen for the first time since his whopping £105 million win.
Builder Steve Thomson, 42, spoke of his plans to return outside of his home in West Sussex, England, yesterday (December 6). Speaking to the Mirror, Steve stated that he will start back at the building site in a few days time, once the chaos of his lottery win dies down. He also reaffirmed his promise made to his clients – that he wont let them down before Christmas through completing all his current jobs.
Last month, Steve and his wife Lenka were revealed as the winners of the life-change sum. The couple, who have two sons aged 10 and 15, said the mountain of cash was "too much for us" when they received the eye-watering cheque. At the time Steve said:
"I've still got jobs to do before Christmas…I will hold my word to it that they will get finished. I'm not hanging up my tool belt, definitely not.
"We're going to do a lot of good with this money. It's too much for us. It's so much money I'm going to be generous…sensibly generous.
"Not just family and friends but lots of people will benefit from this…Everyone's going to have a good Christmas."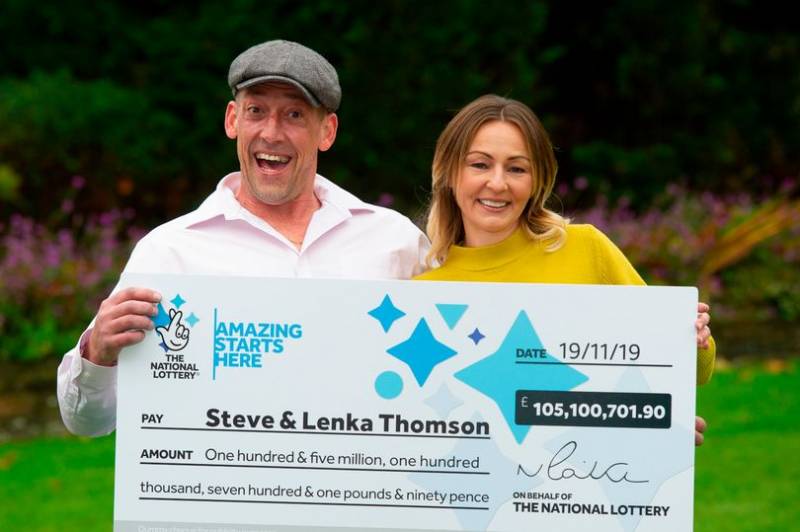 While Lenka did quit her job at a local convenience store, self-employed Steve won't be hanging his boots up just yet, but they have revealed that they will move their family out of their three-bedroom home into a larger property.
His dedication to finishing jobs has stunned the local community who expected him to be spending his fortune. A resident told The Sun that Steve's a mega jackpot winner but first and foremost a loyal builder. They added that he could be sitting on a sun-kissed beach sipping champagne but instead he's still at work.