A BRITISH couple and uncle have been arrested in Costa Del Sol's Marbella, Spain, after a 17-month-old baby fell seriously ill when she allegedly ate a stash of cannabis at their home.
An investigation was launched by the National Police after the little girl was admitted to hospital where she was diagnosed with cannabis poisoning, leading doctors to immediately inform the police. According to reports, the three individuals were at home when the toddler accidentally ingested the drug.
Upon a search of their property, officers seized 24.8 grams of hashish, 248 of cannabis and products for the cultivation of marijuana.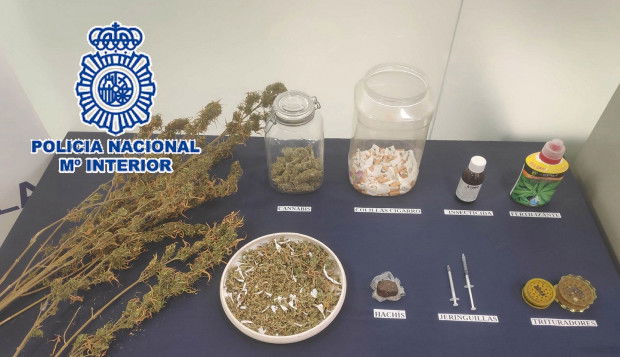 The men, aged 25 and 35, and woman, aged 34, are now facing prosecution for child abandonment and a crime against public health
As Euro Weekly News understands, the stricken baby is understood to have been released from hospital after she was kept in for checks for 24-hours.
A spokesman for the National Police said:
"National Police officers have arrested in Marbella two men aged 25 and 35 and a woman aged 34, all from the UK, on suspicion of a crime against public health and a crime of child abandonment.
"The three suspects, who are the parents and uncle of the child, were in the property with the 17-month-old girl and in a moment of carelessness she ingested cannabis they had in the house.
"In a subsequent search of the property 24.8 grams of hashish, 248 grams of cannabis and products to grow marijuana were found.
"The investigation began following the admission of a youngster to a hospital following consumption of cannabis.
"The father and uncle of the little girl were located initially.
"The youngster was admitted to hospital with her mum who after she was discharged was also detained."
The British trio are now due to appear in court where a judge in charge of the case will decide if they should be remanded in custody or released on bail.