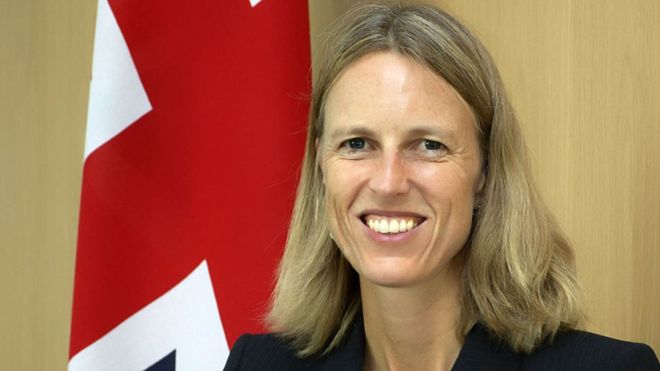 A senior British diplomat in Washington has resigned from her position, saying she is no longer prepared to "peddle half-truths" about Brexit on behalf of a Government she does not trust.
Alexandra Hall Hall, the lead envoy for Brexit at the British embassy, has accused ministers of using "misleading or disingenuous" arguments about the consequences of leaving the EU.
In her resignation letter, Ms Hall Hall said her position had become "unbearable personally and untenable professionally".
"I am also at a stage in life where I would prefer to do something more rewarding with my time, than peddle half-truths on behalf of a government I do not trust," she wrote.
The timing of her resignation, just a week before the General Election, could hardly be any worse for the Tory party as they attempt to deliver their pledge to "get Brexit done".
A Foreign Office spokesman said: "We won't comment on the detail of an individual's resignation."