This morning the Euro Weekly News have been informed by readers of delays of those using the popular routes from both Costa del Sol's Malaga airport and those travelling from Costa Blanca local airports to Stanstead Airport.
Christopher Catton from Alicante was first to inform us that whilst the flight was on time – there's a serious delay on the M25 after leaving Stanstead causing hours of delays as the M25 has been shut, after Mr Catton's information other readers have reported the same issue whilst stuck in horrendous traffic jams.
Gordon Sutherland from Fuengirola said " I've flown back this morning to catch a connecting flight to St Lucia from Heathrow. Our coach has been in gridlock"
Although now a lane has been reopened after a 55-tonne crane overturned and crashed over both sides of the carriageway.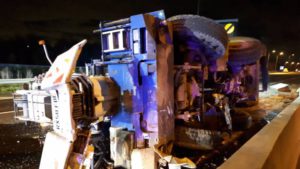 The motorway had been shut in both directions at junction 27 with the M11 in Essex, with massive tailbacks of up to 25 miles forming after the HGV crossed from the clockwise carriageway to the other side at 5.30pm on Friday night.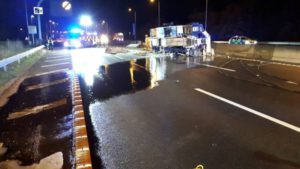 Following resurfacing overnight, the clockwise carriageway has partly reopened shortly before 8am on Saturday, with the outer lanes remaining closed while the central reservation is repaired, Highways operations have said.
The anti-clockwise side of the motorway is expected to reopen a bit later today.
Drivers have been warned to avoid the area while highways teams and emergency services worked to repair the damage, with diversions in place although very slow moving traffic is to be expected.
So if you are flying into Stanstead this morning we advise to use the train services to avoid delays getting to your destinations.