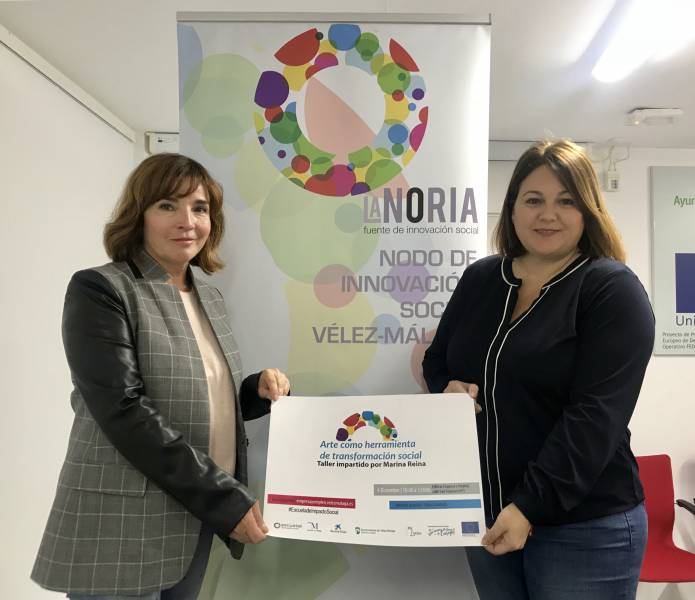 THE La Noria Social Innovation Centre in Vélez-Málaga, Spain, hosted a thought-proving workshop where the theme of 'art as a tool for social transformation' was explored.
Taking place on Wednesday, December 4, residents were invited to join a seminar aimed at entrepreneurs in the community through the promotion of social innovation. Led by Marina Reina, a photographer who has extensive experience in cultural affairs, the event examined how photography can be viewed as a means of transformation, enrichment and personal exchange.
The workshop forms part of a series of workshops organised by the La Noria centre in collaboration with the city council and funded by La Caixa, to support innovation and social entrepreneurship in Vélez-Málaga.
In a commitment to the United Nations 2030 Agenda and its Sustainable Development Goals (SDGs) the events aim to develop solutions to today's social, cultural and environmental issues to achieve a more sustainable way of life.
Natacha Rivas, the Deputy of La Noria, explained that through the workshops, "entrepreneurs and social groups will be given tools to apply effective solutions on ​social issues such as equality or sustainability" based on commitment and action.