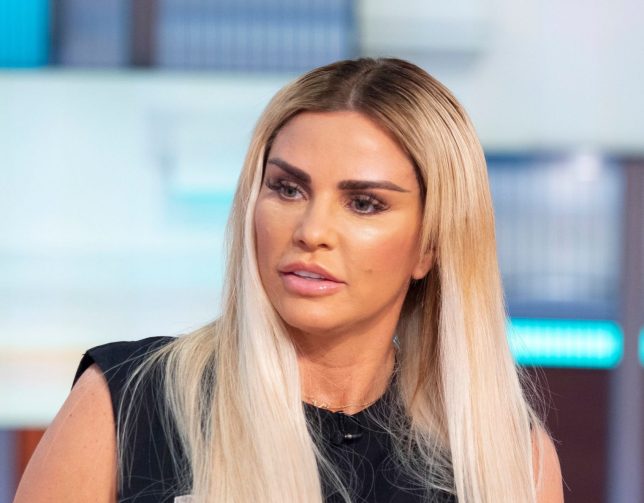 KATIE PRICE has admitted that she spends £1,000 a week on food shopping being recently made bankrupt.
In the new trailer for her reality show 'Katie Price: My Crazy Life', the former glamour model, who was once worth an estimated £45 million, reveals the eye-watering debt she's accumulated and admits that she's struggling with her finances.
Chatting to an individual who appears to be a financial advisor, she says: "Can I learn to live within my means? When I do a full shop, I spend £800-1,000 a week." The person is obviously in a state of shock and responds: "In a week?!"
With her 17-year-old son Harvey being in residential care at his school during the week and only at home on the weekends, and her other 4 children spending time with their dads Peter Andre and Kieran Hayler, it's quite alarming what exactly she is spending her money on.
Katie's battle with money is well documented and last month the 41-year-old was declared bankrupt after failing to pay back the £12,000 a month she agreed to repay creditors as part of an individual voluntary arrangement (IVA). To make matters worse she was then ordered to pay the legal costs of her ex-husband Alex Reid, after she allegedly shared sex tape footage of him with a TV studio audience.
It may now be time for Katie to scour the 'basics' section of her local supermarkets considering her shocking spending habits.