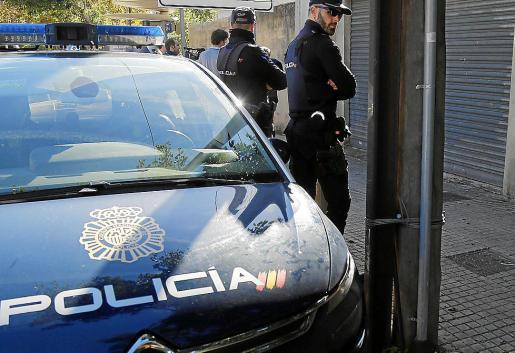 AN escaped prisoner who allegedly robbed a bank at gunpoint in Alicante city on Spain's Costa Blanca has been arrested after a spectacular chase involving seven National Police patrols.
The suspect, who allegedly injured a maintenance employee who tried to prevent the robbery at the end of November, is a 48-year-old man who absconded from Villena prison after being alowed out on day release.
A a patrol spotted a man in calle Italia who matched the description of the robber who assaulted the Banco Santander branch in Plaza Galicia and fled with more than €4,000 on November 28.
Although the assailant wore a wig and glasses as a disguise, investigators of the Judicial Police Brigade managed to find out the identity of their chief suspect and distributed it to police units in the city.
On spotting the suspect, who was with another man, officers approached, but the duo both made a run for it.
Seven patrols then joined the hunt for both men.
The coordination of these units by the Intelligent Command and Control Centre is said to have been vital for the pursuit to conclude successfully.