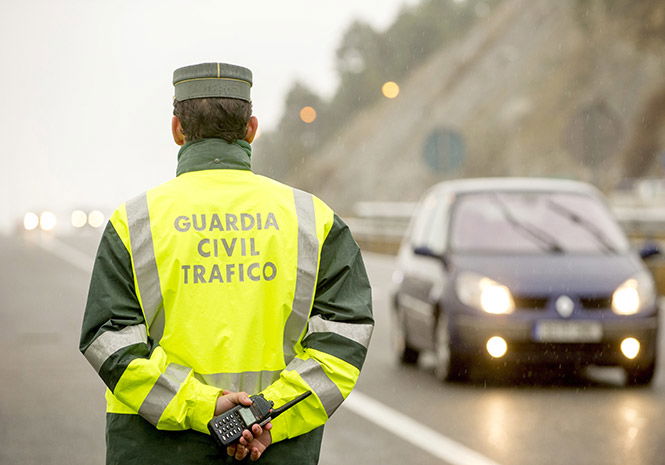 The Directorate General of Traffic (DGT) is expecting 200,000 road journeys to be made over the long weekend in Spain's Murcia region.
So today in Murcia a special police operation has been put in place that will start from 3 pm today (December 5) and last until Sunday night.
The provincial head of Traffic, Virginia Jerez, said that on top of the busy roads, winter weather and longer nights make it even more important to provide extra police to try and ensure the safety of road users.
About 500 agents, 200 of them from the Guardia Civil's traffic department the rest from local police and other Guardia Civil branches will be on duty over the weekend.
Particular attention will be paid at busy points including the junction of the A-30 motorway with the A-7 at Espinardo in the direction of Andalusia, and the junction of the Mar Menor expressway (RM-19) with the AP-7 motorway in San Javier in the direction of Alicante. In the return itineraries, the main points of conflict will be the Espinardo junction and the link between the La Manga expressway and the AP-7 motorway, in Los Beatos (Cartagena).
In addition, the DGT sated that there are works in progress on the A-7 motorway between Alhama de Murcia and Lorca, in the tunnels of Lorca on the same road and on the A-30 motorway between the Puerto de la Cadena and Cartagena.
In addition, the Autonomous Community is carrying out works on the following roads: RM-711; RM-E33; RM-F28; RM-423; RM-F16; RM-B19; RM-D24; Ronda Sur Central section II in Lorca; RM-B14; RM-D8; RM-412; RM-714 and RM-19.
During last year's Constitution and Immaculate Conception holidays, which took place between 5 and 9 December, there were 19 accidents with victims in Murcia, in which there were no deaths but 26 injured, of which two required hospitalisation.