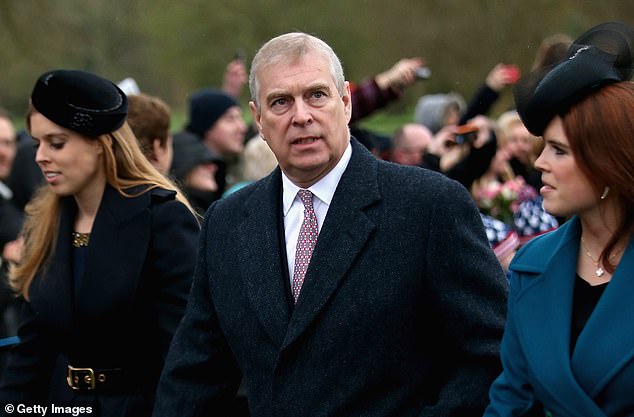 REPORTS are circulating that several Royal staff members want to banish Prince Andrew from attending the Royal Family's Christmas Day church service over fears of protests.
A royal source has revealed that courtiers are concerned that sex abuse campaigners could infiltrate the crowds, keeping the spotlight on the Duke of York's friendship with paedophile Jeffrey Epstein.
According to The Sun, a royal insider said there were genuine concerns over protesters joining the crowds to heckle the Duke publicly, causing further embarrassment to the Royal Family.
The source added that the Prince, who is often seen attending the service with his family, could insist on attending the sermon. However, her Majesty, who has been left 'deeply upset' by the Epstein saga, would be unable to tell her son not to attend.
As per tradition, the Royal Family will spend Christmas Day at Sandringham Estate in Norfolk, England. Here, most senior members of the family turn up for the day as part of a "regimented" celebration in which they will also attend a church service.
The news comes after sources revealed on Wednesday that Prince Charles 'read the riot act' to his brother in a dramatic confrontation at Sandringham after the Duke gave a humiliating interview to the BBC last month. The Prince of Wales is said to have summoned his younger sibling to the royal estate for crisis talks where he effectively 'retired' his brother from public duties.
In his disastrous interview BBC Newsnight, Prince Andrew was quizzed over his relationship with Epstein and allegations that he had slept with 17-year-old Virginia Roberts – a claim the duke has strenuously denied.
The crisis deepened this week after Miss Roberts gave a follow up interview to the BBC in which she reinforced her claim that she was forced into sleeping with the royal by her alleged sex trafficker Epstein, after having danced with the Prince at a nightclub in Mayfair in 2001.
A new witness has also come forward to reveal that she was 'feet away' from Prince Andrew and Miss Roberts on the night and was willing to speak to the Scotland Yard and FBI about what she had seen.