The new regulations have been put in place by Spain's Trafico (DGT) after drivers, pedestrians and policemen complained about the dangerous practices of some electric scooter users.
Electric scooters have risen enormously in popularity in the last year and are now considered a convenient method of transport. More and more people are opting to use scooters to get to work in the mornings or to move around towns and cities. The benefits of these scooters are clear: they are quick, cheap to run and can be folded and carried around easily.
They sound like the perfect solution to avoid traffic and contamination. However, their use was underestimated by the authorities, who failed to put regulations in place to keep pedestrians safe.
Now, after thousands of complaints and accidents, Spain's DGT has announced a series of temporary regulations that electric scooter users must comply with. The regulations are standing in until new laws in line with the European Union are passed.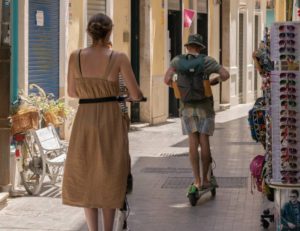 Subdirector at the DGT has said that the formal regulation of personal transporter vehicles has been requested by policemen who struggle to respond to certain situations involving electric scooters. He added that a lot of officers believe they are having a negative impact on road safety, especially in bigger towns and cities.
The regulation considers personal transporters as vehicles with one or more wheels that are designed for one person and are propelled exclusively by electric motors, with a maximum speed between 6 and 25 kilometres per hour.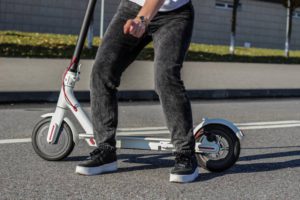 According to the regulations, electric scooters are no longer allowed to circulate on the pavement or on pedestrian zones, as they can put pedestrians in harms way. A €200 sanction will be given to electric scooters circulating in areas meant exclusively for pedestrians.
People on scooters will also be obliged to undergo alcohol and drug tests and would be fined between €500 and €1,000 in the case of exceeding alcohol rates or in the presence of drugs. The use of mobile phones and earplugs is also completely banned and users will be fined €200 if found to do so. More punishable offences are circulating at night without wearing a reflecting vest or a lighting system and more than one person at a time on the scooter.
If a minor is fined, it will be the parents or guardians who will be liable for the infraction committed by the person under 18 years of age.