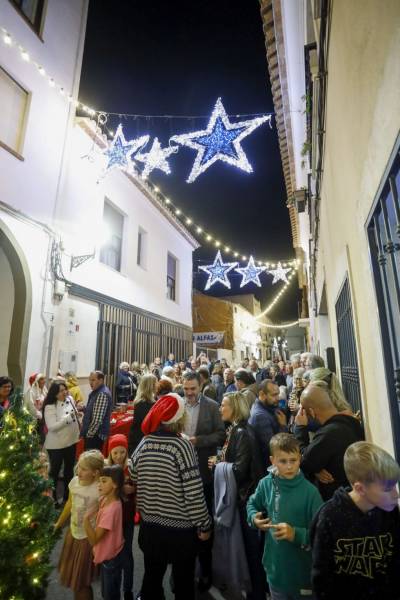 Kjell NERGAARD, mayor of Kristiansund (Norway) and his local councillors wished Alfaz a Happy Christmas and sang Feliz Navidad!
They did not do this in person but instead contacted the municipality via a video link on a giant screen set up in the town centre.
As they do each year, Alfaz's mayor Vicente Arques, accompanied by members of the local government, participated in the time-honoured fiesta that underlines the uniqueness of multicultural Alfaz, in the Costa Blanca, Spain, which is home to residents from almost 100 different countries.
The Norwegian Christmas celebration is traditionally the first of the town's Christmas events and includes the switching-on of the illuminations in Calle Teniente Segui with Julenissen (Santa Claus) himself, assisted by one or two elves!
Siri Lund, a member of the Julegate Noruega committee, now lives in Alfaz but comes from Kristiansund, hence the annual link-up with her home town. Together with local businesses and residents, she helps to organise the festive celebrations which are now a local tradition telling the local population that Jul, la Navidad and Christmas have arrived!
Photo credit: Alfaz town hall