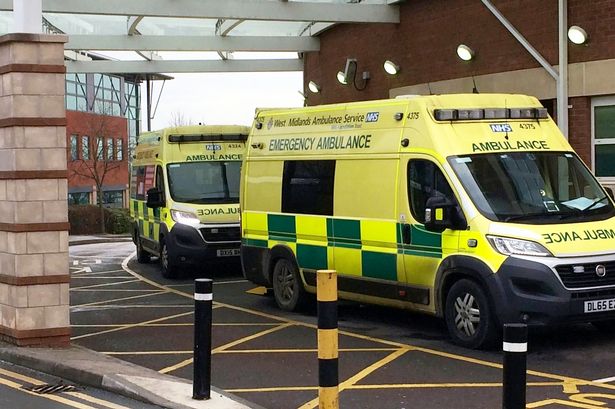 A PATIENT died after being forced to wait for hours in an ambulance outside an overstretched A&E department in England.
On November, 27, paramedics were told that there was no room inside Worcestershire Royal Hospital for the man, so he had to stay in their vehicle and wait. However, his condition quickly deteriorated and when he was brought inside he went into cardiac arrest and died on a trolley in the corridor.
The tragedy comes just a month after paramedics waited over 11 hours outside the same hospital with a patient, a day that saw 34 ambulances waiting more than an hour to be booked in for their patients to be seen.
An ex-soldier has also come forward to reveal that his dad spent 7 hours in an ambulance outside Worcestershire Royal Hospital's A&E department this year. Speaking to the Mirror, Paul Reid said that his father's dignity and respect were compromised as a result of the event.
He added that when they finally were allowed inside, the unit was stacked with beds on either side making effective cleaning impossible and increasing the risk of infection.
In September, Matthew Hopkins, the trust's chief executive posted a photo on Twitter showing ambulances queuing up outside A&E which read: "When we get things wrong we should acknowledge it & apologise to patients who experience long waits for urgent care. Please accept my apologies."
The trust has been hit by a series of scandals over the last few years with Chancellor Sajid Javid previously refusing to guarantee extra government funding to expand the overwhelmed A&E department.
In January 2017 two patients died after waiting for hours in corridors in the A&E department. One spent 35 agonising hours on a trolley before suffering a fatal cardiac arrest.A second patient suffered a brain aneurysm while lying in a corridor and later died in a resuscitation area. Two patients also went into cardiac arrests on trolleys in corridors while waiting to be seen by medics.
In response to the death of the patient this month, Worcestershire Acute Hospitals NHS Trust and West Midlands Ambulance Service say they are investigating what happened. In a statement they said
"On the night in question there were a number of ambulances waiting longer than we would want outside.
"We are taking positive action but recognise that there is more that needs to be done."