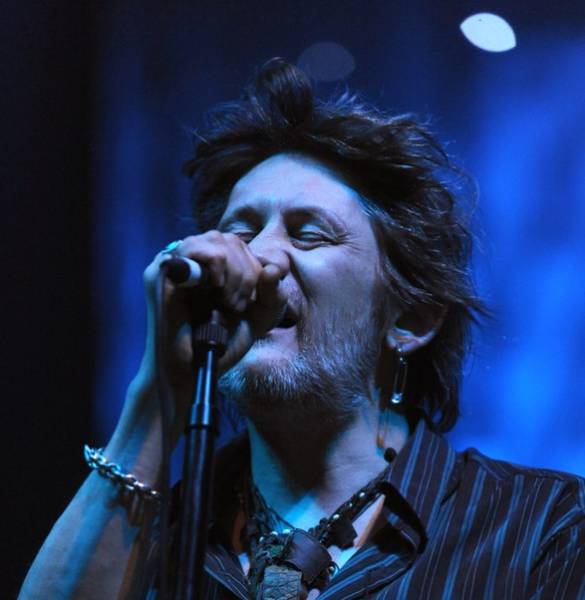 THE off-the-cuff radio broadcaster is calling for Christmas classic Fairytale of New York to be banned from the airwaves – for being an 'offensive pile of downmarket chav bilge'.
BBC DJ Alex Dyke, 57, complained to listeners that he was 'no longer comfortable' with having the 'nasty' Pogues' festive hit on his playlist.
Dyke had tweeted that he wanted the song banned, sharing some of the lyrics he had taken offence at.
Such as:
'You're an old slut on junk
'Lying there almost dead on a drip in that bed
'You scumbag, you maggot
'You cheap lousy faggot
'Happy Christmas your arse
Stressing how "absolutely awful" the lyrics are and that Christmas should be about other things like excited children, toys, Christmas trees, family, peace on earth and love and not include a song about heroin.
Fairytale of New York – originally released in 1987 – has sold close to 1.5 million copies and is officially the UK's most played Christmas song.
In 2007, BBC Radio 1 edited out the controversial words from the song. A decision quickly amended following backfire from listeners.
It's been revealed that Shane MacGowan the Pogues frontman earns a whopping estimated £386,000 (€525,000) a YEAR in royalties from the song.
Fairytale Of New York named as best Christmas song of all time. Fairytale of New York has been crowned the greatest Christmas tune of all time by music lovers. The Pogues hit featuring Kirsty MacColl ranked above Mariah Carey's All I Want For Christmas Is You and Wham's Last Christmas.
As Euro Weekly News understands, Alex Dyke now want to put an end to Fairytale Of New York winning streak by not playing the controversial song.
A BBC spokesperson commented: 'This was Alex's decision. There is no ban. We have a strict music policy that we expect to be followed.'