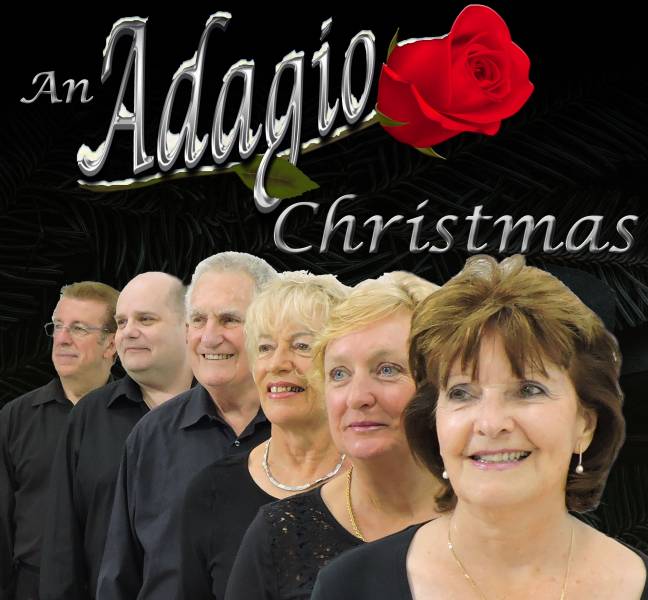 ADAGIO is the perfect Christmas show for those not wanting to listen to endless carols!
The six-part harmony group perform an Adagio Christmas at Camping La Merced in Calpe, Costa Blanca on Saturday, December 14th at 4pm.
They give another performance at the Black Apple in Jalon on Thursday, December 19th at 7.30pm.
The show is full of Adagio's own brand of music and humour and looks at various seasonal traditions that we all love (or hate).
Although the show is not a carol concert, every song is connected to Christmas in some way and the group will keep the audience entertained with famous hits, funny songs, Christmas film music and maybe a medley of carols to round everything off!
Both shows include light refreshments during the interval.
Tickets cost €12 for the Camping La Merced performance in Calpe on December 14th.
Tickets for the Black Apple show in Jalon on December 19th cost €15 and include cava on arrival.
Tickets for both shows are available on 96 558 1483 or at http://www.philipashley.com/boxoffice.php
Space at both venues is limited, so booking is essential.