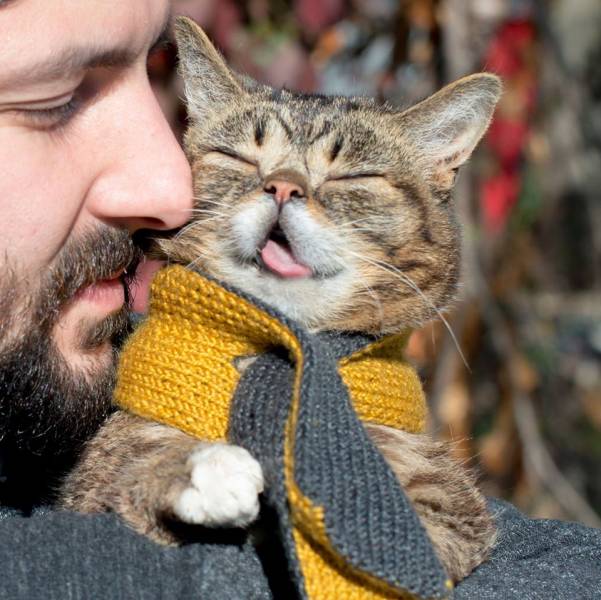 THE TIME has come to say goodbye to one of the internet's most loved cats.
Lil Bub the cat with millions of online fans has died aged eight.
The cat's owner, Mike Bridavsky, announced her death to millions of followers on social media on yesterday (Monday).
Tens of thousands of people have commented and shared the online posts announcing the cat's death.
Lil Bub was famed for her unusual appearance. Her bulb-shaped eyes and protruding tongue together with dwarfism gave her a uniqueness that charmed millions.
She was also polydactyl, with an extra toe on each paw, and had an underdeveloped jaw and no teeth which caused her tongue to always hang out.
She was rescued as a feral kitten and her dwarfism meant she stayed kitten-sized throughout her life.
Her owner, Mr Bridavsky said that despite her health issues, she was a happy and healthy cat who helped raise more than $700,000 (£540,000) for animal charities during her lifetime.
Now it's time for her to keep chasing mice in the sky, though no doubt, she would befriend them instead.