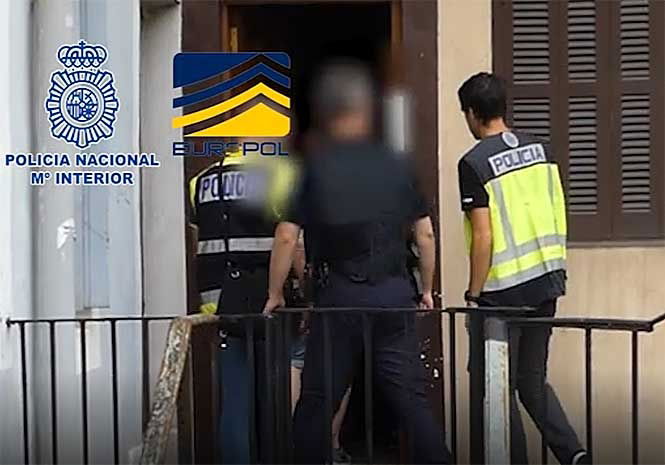 THE largest haul of crystal meth in Spanish history has been discovered in Barcelona by Spain's National Police.
Investigators seized 631 kilos of the drugs in an operation that they have hailed as a milestone in international police cooperation in the fight against organised crime, as well as a major blow to the supply of this drug to the European market.
The investigation began after police detected several people who had a safe house in Badalona (Barcelona) as a base.
They collected drugs from various Spanish ports then transferred them to an industrial warehouse.
Police found the crystal meths inside 26 cardboard boxes that each contained about 40 packages making up the biggest seizure of the drug ever made in Spain.
Two people have been arrested in Spain and four others outside the country, although the investigation is still open to determine the routes of entry of the drug.
The investigation began in early 2018 when EUROPOL warned of the presence of several criminal groups operating in Europe that would use Spain as a place of purchase, storage and transport of large quantities of drugs – cocaine, methamphetamine (crystal meth) and marihuana.
After a long investigation Spanish police detected one of these groups operating in the area of Barcelona.
They collected and stored the drugs in Spain before supplying the European drugs market.
The amount of crystal meth seized in the operation was more than triple the previous largest haul of 178 kilos.
In a second phase of the investigation another warehouse was found where a marihuana plantation of 1,000 plants was dismantled.