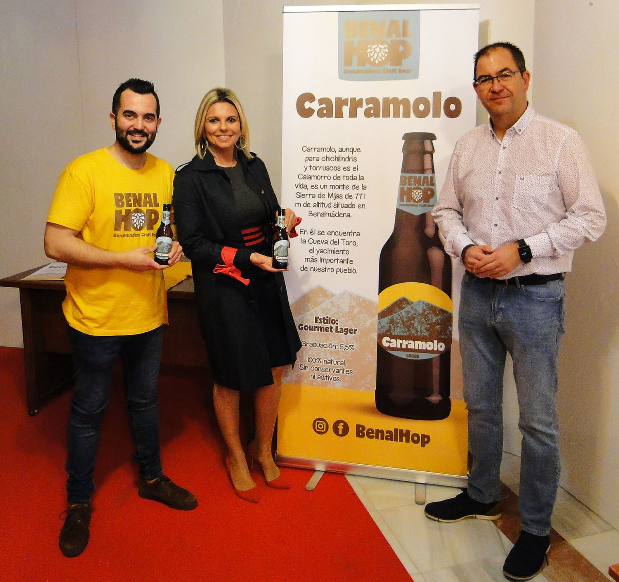 A YOUNG Benalmadena entrepreneur has launched his own craft beer brand Benalhop and the first of the bottled brews, Carramolo is a 5.5 degree Gourmet Lager with a fresh, hoppy flavour.
Carramolo is currently available in a dozen establishments in Benalmadena including La Caravana Beer & Tapas Bar, which is owned by the creator of the beer Juan Manuel González Membrives.
The local council took part in the official launch of the first of what should be a number of different artisan beers as it is very much in favour of promoting the fact that the town now has its own micro-brewery and it is hoped that the Benalhop brand will spread along the Costa del Sol.
Next in line are two different types of beer, La Niña and El Cao both of which will have quite different characteristics to each other and Carramolo.