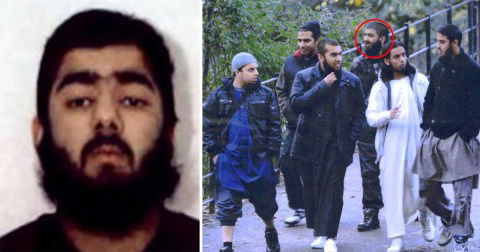 Jeremy Corbyn has said this morning on TV in Britain that convicted terrorists should "not necessarily" serve their full prison sentences automatically after Boris Johnson said violent offenders "must serve every day of their sentence, with no exceptions".
The leaders' comments came after the London Bridge terror attack, which has left two civilians dead after a terrorist was released early from prison in England.
The terrorist 28-year-old Usman Khan, who was wearing an electronic tag after being released halfway through a 16-year prison sentence for plotting to bomb the London Stock Exchange.
The Labour leader said there were lessons to be learned from the incident and there should be a "full investigation" into the circumstances around the attacker's prison sentence and subsequent release.
Pressed heavily on if convicted terrorists should serve their full prison sentences automatically, Mr Corbyn said: "No, not necessarily".
He went onto say on national British TV "I think it depends on the circumstances and it depends on the sentence but crucially depends on what they've done in prison.
"I think there has to be an examination of how our prison services work and crucially what happens to them on release from prison."