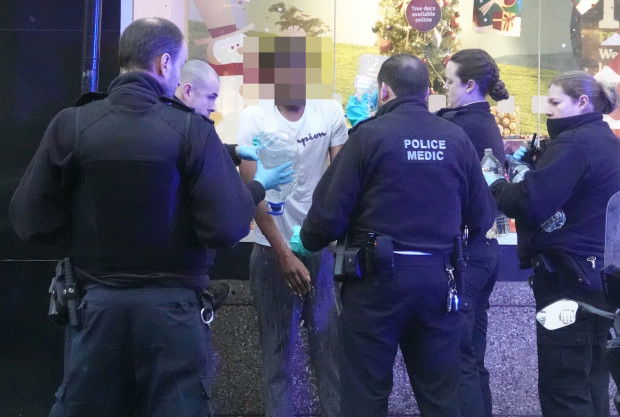 AN ACID attack has reportedly taken place on Borough High Street in London, England, just yards from the horrific terror attack which was carried out in London Bridge on Friday.
A spokesman for the Metropolitan Police said they were approached at 3.37pm by a teenager on Sunday afternoon (December 1), who reported that he had been sprayed with a corrosive substance.
Witnesses in the area at the time said the incident took place just outside of a Sainsbury's supermarket, with police cars and fire engines rushing to the scene to douse the teenager with water.
The incident comes just 48 hours after the stabbing rampage which has put Londoners on high alert.
As Euro Weekly News understands no arrests have yet been made and officers are determining what the victim was sprayed with. The man is not believed to have been seriously injured in the attack.
Acid attacks have soared in London in recent years, with the Metropolitan Police indicating that the number of violent corrosive liquid offences surged from 66 in 2012 to 752 in 2018.