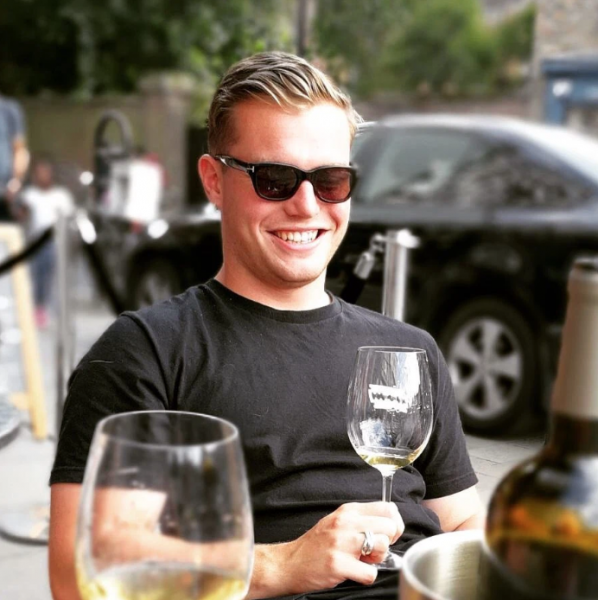 A HEARTBROKEN father today revealed that his son was one of the victims killed in the London Bridge terror attack.
Jack Merritt, 25, was remembered as a "beautiful spirit" after he and another woman were killed in the knife rampage on Friday afternoon in the capital.
Jack Merritt was employed as the Course Co-ordinator for Learning Together, an education initiative run by the University of Cambridge's Institute of Criminology. Here he helped to co-ordinate a programme that brought together those in higher education with the criminal justice system, where their aim was to form connections that would allow society to be more inclusive and safer through reducing reoffending.
Hosting an event at Fishmongers' Hall in central London, convicted terrorist Usman Khan unleashed his horror attack while wearing a fake suicide jacket, killing Jack.
Grieving father David Merritt today paid tribute to his son Jack as a "beautiful spirit". Writing on Twitter, he said:
"My son, Jack, who was killed in this attack, would not wish his death to be used as the pretext for more draconian sentences or for detaining people unnecessarily.
"R.I.P. Jack: you were a beautiful spirit who always took the side of the underdog."
He also said that his son had been a "champion" for those who had "dealt a losing hand by life, who ended up in the prison system". David added that the Cambridge community were also in "shock" after the attack, which has left another three people injured.
Anther friend paid tribute to Jack, saying: "David, I knew your son through Learning Together & I loved him to pieces – he was the sweetest, most caring and selfless individual I've ever met. The warmest heart, always with time for anyone. Completely irreplaceable – I will mourn his loss greatly and honour his memory xxxx"
Terrorist attacker Khan was jailed for eight years in 2012 after police uncovered a plot by his nine-strong terror cell to bomb the London Stock Exchange and build a terrorist training camp. He had been recently released from prison in December last year after being convicted of terrorism offences.
As Euro Weekly News understands, questions have now emerged around how the terrorist was released automatically on licence 11 months ago. Metropolitan Police Assistant Commissioner Neil Basu said last night: "Clearly a key line of enquiry now is to establish how he came to carry out this attack."