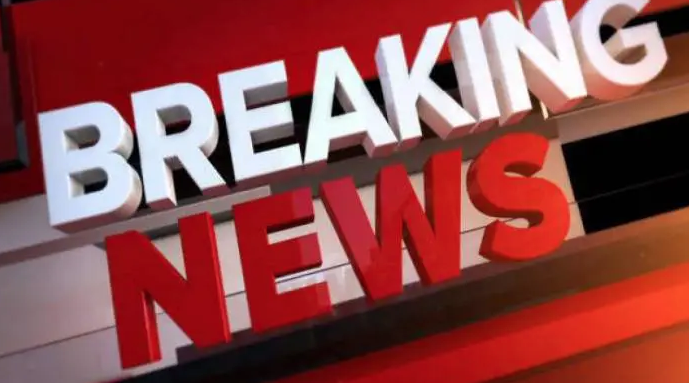 A STABBING attack on London Bridge is being treated as a "terror-incident", the Metropolitan Police have revealed.
Police have confirmed that "a number of people have been stabbed" and that a man has been shot dead by police.
According to witnesses, the man is believed to have started attacking people with a knife and was then shot by officers on the north side of the bridge. The alleged attacker has died, with the police confirming that the suspect was wearing a hoax explosive device at the time.
Neil Basu, the Head of UK Counter Terrorism Policing, said:
"At approximately 2pm today, police were called to a stabbing at a premises near London Bridge.
"Emergency services attended including officers from the City of London Police and Metropolitan Police.
"A male suspect was shot by specialist armed officers from City of London police and I can confirm that this suspect died at the scene.
"A number of people have been injured.
"Police believe a device that was strapped to the body of the suspect is a hoax explosive device."
Footage has circulated on social media which shows members of the public detaining the suspect and taking possession of what appears to be a large knife. Officers cross the bus lane and climb over the barriers towards the crowd as one man steps back from the group holding the weapon. He and other civilians are pulled off the attacker by armed police officers and then a shot can be heard being fired.
Witnesses have described how they ran for their lives after hearing gunshots following the attack. The British Transport Police issued a warning that London Bridge station was closed and that trains were also not stopping. The London Ambulance Service also declared a "major incident", with police cordoning off the bridge.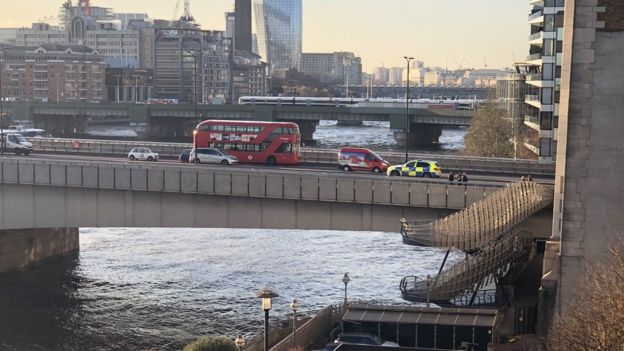 In response to the incident, the Prime Minister has released a statement on Twitter thanking the emergency services and public for their response to the terrorist attack.
"I want to thank the emergency services and members of the public for their immense bravery in responding to this suspected terrorist attack at London Bridge.

"This is an appalling incident and all my thoughts are with the victims and their families." — PM Boris Johnson

— UK Prime Minister (@10DowningStreet) November 29, 2019
Sadiq Khan, the Mayor of London, has praised the "breathtaking heroism" of the public who "ran towards danger" to tackle the suspect. In a statement he said:
"I would like to thank members of the public who risked their own safety this afternoon. They are the best of us.
"We must and will stand united and resolute in the face of terror. Those who seek to attack us and divide us will never succeed."
Mr Khan also revealed that the terrorism threat level, which has been recently downgraded, will be reviewed.
We at Euro Weekly News will provide you with updates on this latest breaking story in due course.