"I think the potential of what the internet is going to do to society, both good and bad is unimaginable. I think we're actually on the cusp of something exhilarating and terrifying."
The year is 1999 and BBC political bulldog Jeremy Paxman sits bemused as pop legend David Bowie talks about the potential of a new-fangled technological advancement called the internet.
In the bizarre interview, Bowie almost perfectly predicts how the internet will go on to revolutionise music, politics and social interactions. Paxman, in a perhaps patronising tone, attempts to play down the power of the World Wide Web, yet hindsight has proved him wrong.
Bowie was indeed correct, the internet has changed almost every facet of modern life. One area not mentioned by the Life on Mars singer was business, a sector which has benefitted enormously from the internet.
In the United Kingdom alone, there are millions of online businesses in operation today. The ratio of successful to unsuccessful online companies is high, so what are the key ingredients to a profitable, thriving online business? Read on to find out.
Enticement
No matter how good, novel or groundbreaking your idea is, the chances are that someone has already thought of it before. That's not a slight on your originality or your business model, it's just par for the course when you live on a planet with over 7 billion people.
Therefore, you have to give your potential customers a reason to pick your business over the competitors. You can do that either by slashing your prices and focusing on a business strategy akin to retail – stack 'em high, sell 'em cheap.
Or, you can reel new customers in with enticing offers and promotions. Take Wink Bingo for example. They are a pretty big name in online bingo, but they face plenty of competiton.
In order to forge ahead and make a name for themselves in the business, Wink began offering customers an enticing bingo bonus – the hook for players was clear, thrusting Wink Bingo to the forefront of players minds and driving customers to their site.
Although these bonuses may have had a financial hit on the company in the short-run, they were beneficial in the long-term. The cost of bingo bonuses was negligible compared with the boost in customers that Wink Bingo experienced.
Presence
Customer research statistics suggest that people are more likely to shop with a brand they know, rather than an unknown quantity. That figure doesn't change even when the unknown business is offering the same product at a cheaper price.
Shoppers are always more likely to spend money with a business they have heard of, so you need to get the name of your new company out there. Decades ago, that would have been an uphill struggle, but now you can use social media to level the playing field and boost your business' online presence.
Facebook, Twitter and Instagram allow you to specifically target the exact group of people you want to become your customers. On these three channels, you can tailor your tone, approach and content to suit the needs of your intended customer demographic.
The key to building a good social presence is producing engaging content. The average person spend less than two seconds looking at a tweet or a Facebook post, so you have to make your content stand out.
For a social post to be engaging it has to encourage users to interact, either by replying to the original post or clicking an embedded link. If you're using social media solely to advertise products or deals, customers will subconsciously switch off.
Produce online content that is thought-provoking, exciting and builds a bond with your customers. Then, after you have built a relationship with your followers you can switch the focus toward more direct advertising to drive revenues.
Loyalty
On average, 20% of a small company's customer base are classed as loyal, and this merry band of shoppers account for around 80% of the company's revenues. In short, you want your customers to return to you time and time again, rather than shopping around and only spending money with your business when there are deals or promotions.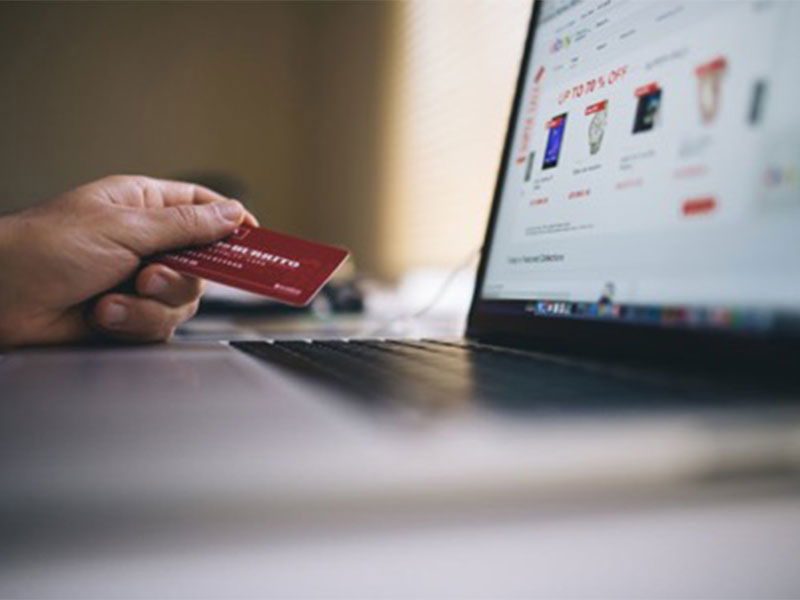 One way to create loyalty with customers is to build a relationship, which as mentioned above, you can do via social media. You can also build a positive relationship by offering excellent customer service, which should be non-negotiable for every company.
Customer loyalty programmes are a tried and tested way of retaining customers and building lifelong relationships. However, you need to get it right. Some businesses have started offering 'social rewards' or brand partnerships to their loyal customers.
Whilst this may sound like a good idea, the statistics show that it is not as effective as simply offering customers perks with your own business. Delivery charges are one of the main bug-bears of online shoppers, so offering it free to customers on a reward scheme is a superb way of driving loyalty.
However, you must make your perks specific to your business. If you are operating on the stack 'em high, sell 'em cheap model, free delivery may not be financially viable for your business.
In that case, look at other rewards you can offer, such as discounts on items with higher than average profit margins. Cutting profits through schemes like this may be galling at first, but remember, your loyal customers are likely to come back again and again.
They are also more likely to recommend your business to friends and family, which provides you with cheap and effective organic marketing.
Conclusion
The three areas discussed in this article are just the tip of the iceberg when it comes to attracting new customers and building a profitable online business. You will also need to look at specific ways to beat your competitors, tailor your marketing strategy and stay ahead of trends.
If however, you just start with a clear focus on the three areas we have identified, you will provide your business with the solid platform it needs to go from a fledgeling to a soaring bird.