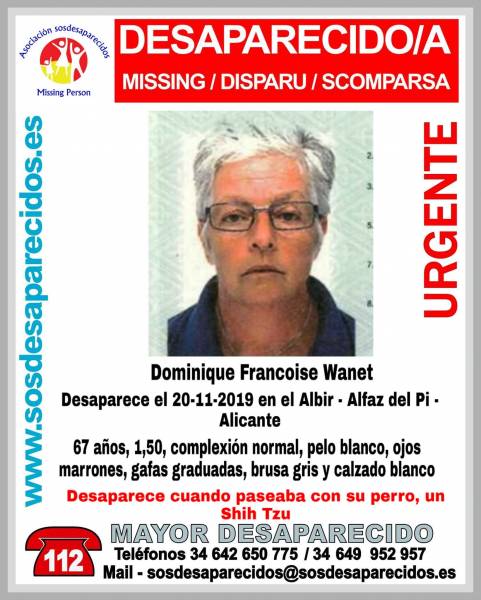 The lady dog walker who we the Euro Weekly News reported on yesterday missing in Albir Costa Blanca Spain has been found dead.
Her corpse was found around midnight in a wooded area of the natural park in the region of Albir.
Search and rescue teams had been organised with specially trained dogs in an attempt to find the lady 67 year old Dominique Francoise Wanet originally from Belgium.
Police are now investigating the suspicious circumstances.
UPDATE: Lady dogwalker from Albir still missing in Costa Blanca North