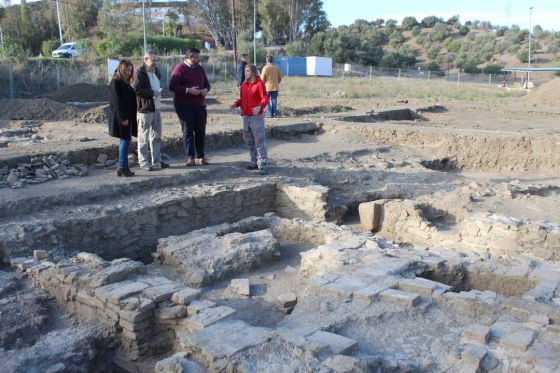 ROMAN remains almost 2,000 years old have been found in Mijas in new excavations at the Cortijo de Acebedo site on the Costa del Sol.
Several rooms that were part of a large building have been uncovered and finds including a 1st century bronze spoon, jewellery, coins and an amphora made.
The mayor of Mijas, Josele Gonzalez, reported on Tuesday of the new remains and said that archaeological work will continue in order to obtain more information on the different rooms found.
It is thought they may have been part of a bath house, with the existence of a cold water pool and latrines already known.
The director of the excavation, Desireé Piñero, has declared that it is possible to discover the context of the building with other rooms, such as other swimming pools, a possible vestibule and a patio, information that she hopes to "obtain in the coming months".
The Councillor for Historical Heritage, Laura Moreno, has reported that "these excavations have brought to light numerous pieces of different materials and types" and that on these ceramic and metal items "restoration and consolidation work has been carried out for optimum conservation."
Since 2017, the Department of Historical Heritage of Mijas Town Council has been carrying out archaeological surveys in the town, which uncovered two well preserved pottery kilns at the site.