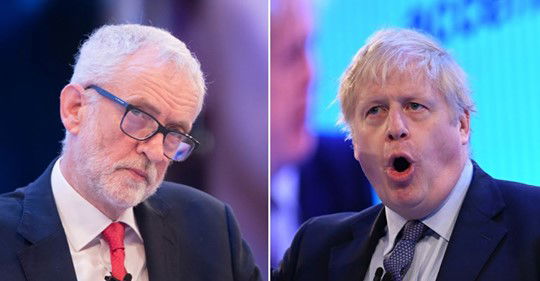 THE ITV DEBATE was the first time since 2015 that both Labour and Tory leaders have taken part in a one-on-one TV debate.
Despite Corbyn going in as the favourite, Boris came out fighting and, according to the pollsters, some 51 per cent of viewers believe Boris won the debate, while 49 per cent believe Corbyn won.
The Prime Minister and Jeremy Corbyn came head-to-head over key issues including the economy and the potential break-up of the union.
Prime Minister Boris Johnson says his Brexit deal is "approved by every one of the 635 Conservatives candidates standing at this election" and Britain would leave the EU on 31 January under a Conservative government
Jeremy Corbyn says a Labour government would negotiate a Brexit deal with the EU within three months and hold a referendum within six months