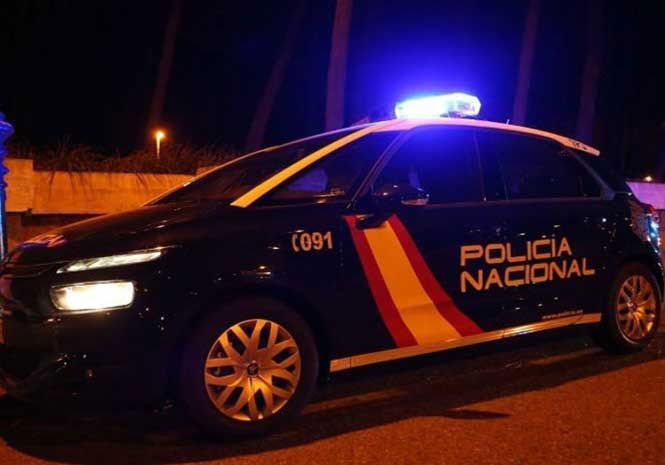 A gang responsible for 13 robberies with force from homes in Marbella, Nerja, Malaga and Fuengirola has been broken up.
Seven men and three women aged between 24 and 45 years were arrested and €200,000 worth of jewellery recovered.
National Police officers have accused the detainees of crimes of belonging to a criminal group and in some cases robbery with violence, theft with force, reception, resistance and disobedience and crimes against traffic safety.
Among those arrested are the alleged receivers – a couple and their son. So far, this operation has allowed the clarification of a robbery with violence perpetrated in a house inhabited in Malaga and 12 others of theft with force in Malaga, Marbella, Nerja and Fuengirola. In addition to the jewels three vehicles, €17,000 in cash, electronic equipment, tools and utensils such as picklocks have been confiscated, among other effects.
An investigation into a series of robberies in houses with identical modus operandi began last September.
As a result of the study of the crime reports as well as the collection and analysis of all the information gathered during the surveillance, investigators detected the existence in Malaga of an organised group dedicated to burglary in inhabited homes. Their investigations led them to 10 people of Spanish and Armenian nationalities.
Agents found out that there were four ringleaders – three Spaniards and one Armenian – in charge of deciding the targets and the best time to hit them.
In the next rank were those responsible for the actual execution of burglaries. These were specialists highly skilled at opening doors through the technique of 'bumping'.
In the third rank were those responsible for providing logistical support, specifically to provide vehicles for travel then selling them on to innocent third parties in order to throw police off the scent.
During the investigation, the vehicles were changed up to four times.
The fourth and last level was occupied by the receivers who took charge of all the stolen goods. In many cases they melted down stolen jewellery before selling the gold.
After almost two months of investigation, the agents identified all the suspected members of the network – three women and seven men – living in Malaga.
The investigation has culminated in the identification and arrest of the 10 suspects with three of them remanded in custody.