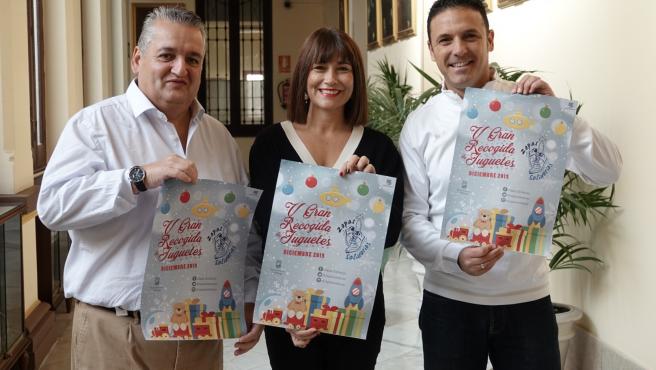 A CAMPAIGN has been launched to collect toys for disadvantaged children in Malaga (Costa del Sol).
Councillor for Citizen Participation, Ruth Sarabia, and representatives of the association Zapas Solidarias, Pedro Cabrera and Jesus Garcia, presented the V Great Collection of Toys (V Gran Recogida de Juguetes).
The toys will be given to children with families in social need, with special emphasis on immigrant children. The campaign will be open until December 20.
New toy delivery points will be available in all districts of the city, as well as at the headquarters of the Citizen Participation Area in Tabacalera. The exact places where toys can be deposited will be announced through the association's social networks.
Once all the gifts have been collected, the City Council will distribute them to needy families.
Zapas Solidarias was created in 2015 and since then has conducted various campaigns for the collection of school supplies and toys. Last Christmas, thanks to the solidarity of companies and individuals, they were able to distribute toys to more than 2,500 children in the city.