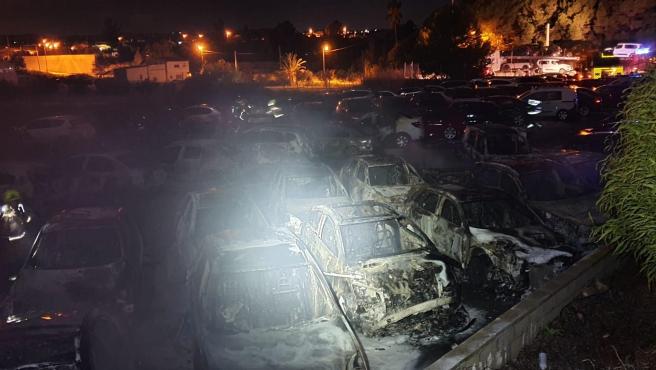 FORTY ONE cars have been completely destroyed and nine others damaged by a fire at a depot on the Costa Blanca.
Four fire engines and crews from Alicante city were called to the blaze in Rebolledo at 1.35 am on Saturday. The storage facility was an open field site which held hundreds of cars ready for distribution.
Upon arrival, a 15-strong firefighter force began to tackle the flames, which spread at high speed between the vehicles while Local Police set up a security perimeter.
The firefighters were divided into several teams in order to attack the fire from different fronts simultaneously.
After more than three hours of work, they managed to extinguish the fire using foam. No one was hurt in the incident. The Euro Weekly News has been told that an investigation into the cause of the blaze has been launched.