DOG owners on the Costa del Sol are being urged to be extra observant whilst out walking their dogs.
The discovery of numerous sausages filled with screws and needles has raised the alert to all dog owners in Sabinillas, Manilva.
Large amounts of potentially dog killing sausages filled with the deadly cocktail of screws and needles were found this week in Boquipark, a popular dog walking park in the region for both Spanish and ex pat dog owners according to local magazine La Voz who published on Facebook the deathly sausages.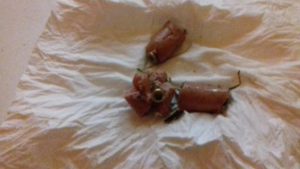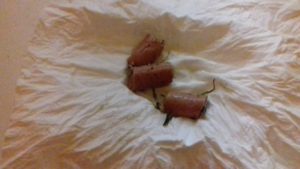 We the Euro Weekly News called this morning vet Johnathan Hayman to ask how damaging these spiked dog baits could be.
Mr Hayman said " Firstly it's a totally sick act for anyone to do, these baits could kill a dog within minutes if swallowed as they would rupture the stomach for sure and cause large internal bleeding"
" Serious throat damage could also be caused – I have seen these baits before sadly and they are completely aimed at killing a dog with total malice"