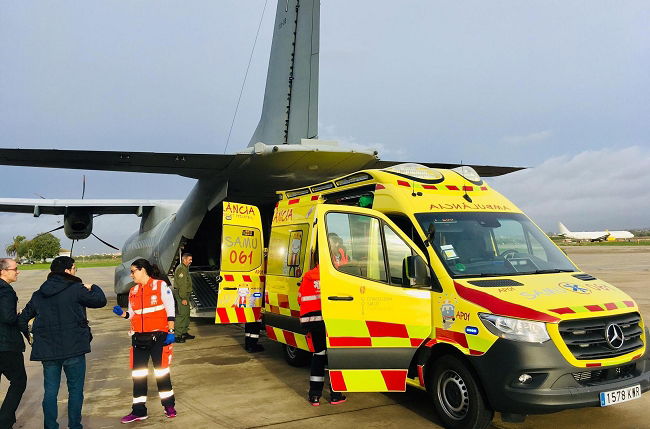 SON Espases hospital has successfully carried out the first national air transfer of a patient using the extracorporeal oxygenation technique (ECMO).
The transfer was carried out on November 14 for a nine-month-old baby who suffers from a serious heart condition. Once stabilised during the night, the child left the paediatric ICU with a specialist unit to Son Sant Joan airport, where they travelled on an Air Force plane to Vall d'Hebron Hospital in Barcelona.
ECMO is a complex technique for cardiac and respiratory support which aids patients who have severely affected organs that cannot develop normal function on their own. The technique allows for the oxygenation of blood up to several weeks.
The process was coordinated by SAMU-061 alongside a team of 9 professionals. To organise the transfer, an extraordinary endowment consisting of an advanced life support vehicle was provided, equipped with a technician, two intervention vehicles and a logistics unit.