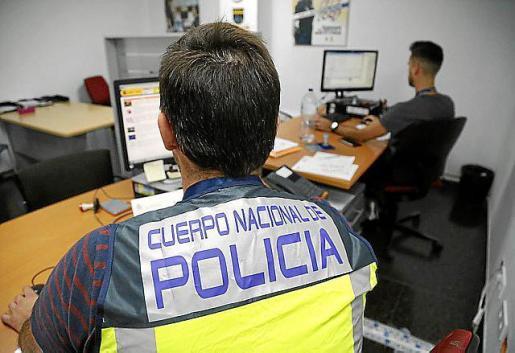 A WOMAN has been arrested by the National Police for allegedly biting her ex-partner's ear after having a heated argument in Palma.
The incident occurred on Tuesday afternoon (November 14), when a 28-year-old woman went to her ex-boyfriend's home in the s'Indioteria neighbourhood with some of her friends to supposedly talk about their living arrangement. However, the man was not at home so the woman sent him a message to inform him that she was at his house to collect her belongings.
When the young man arrived at his address, he told her that she could enter, but forbade her friends from coming inside. It was at this moment that a heated discussion pursued, with the woman launching herself at her ex-partner, hitting him and punching him several times. She is also accused of scratching him and inflicting two bites to his body, one on his ear and the other on his cheek.
After the woman left the scene, the 30-year-old man filed a complaint with the National Police and submitted his medical notes from the hospital. Officers also report that the man showed significant injuries.
The woman was subsequently arrested and charged with assault, but has since been released. The case has been referred to the Unit of Attention to Family and Women (UFAM).