The larios Centro one of Malaga's most popular shopping centres has re-launched since a 28 million refurbishment.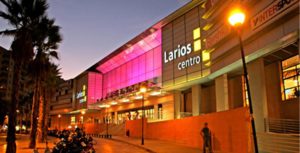 High street brand names well known to avid shoppers such as Worten-Levis and burger giants Mcdonalds have taken retail space at the Larios Centro which is operated by Merlin Properties and these established brands will be joined shortly by H&M and JD Sports.
Whilst other established retail brands already based at the Centro have increased their retail floor space with Primark and Zara leading the way in the fashion departments. The extra floor space has seen Primark at the Centro become their largest  flag ship store in a shopping centre here in Spain.
Extra luxuries for shoppers have also been laid on during the revamp. The Centro now has a breastfeeding room and children's play areas so mother's can relax comfortably taking their young children  shopping, also thrown in is free latest super fast wifi that can be connected to all mobile devices, rather handy for the husband whilst the wife shops!
The aim of the refurbishment has been to create a modern, spacious with accessible spaces in the new Larios Centro. The goal was to improve the experience of shoppers with more choice whilst being able to relax and enjoy the full retail experience.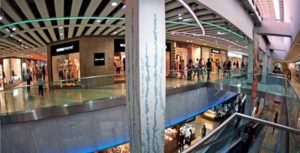 After the 28 million euro investment by Merlin Properties it  certainly seems to have been a wise one looking at the refurbishment.