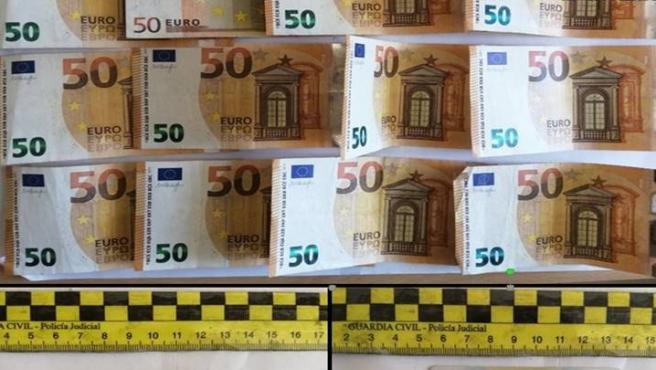 A GANG of three Romanian men who allegedly robbed petrol stations in Murcia, Alicante, Castello and Valencia has been arrested
The Civil Guard of Novelda has attributed 109 crimes to the men, saying they travelled from their home country to indulge in crime sprees in Spain's Costa Blanca before returning with their loot to Romania.
The trio have been accused of crimes of robbery with violence, robbery with force and multiple thefts.
Guardia Civil in Novelda detected an increase in assaults on petrol stations and service areas in March of this year. Investigations showed that there had been a big increase in such crimes in Valencia, Castello and Murcia.
Further investigations led investigators to the conclusion that behind the crime spree was a group of Romanians who travelled to the Comunitat Valenciana and Murcia, for short periods of time (three to four weeks), expressly to commit these assaults.
Identifying and locating the alleged perpetrators was complex, as they never returned to the same address when in Spain.
They also changed vehicles every three or four days using false identity documents to buy and sell the vehicles.
Police nearly caught three suspects after a robbery on the A-31 at Monforte del Cid. A Guardia Civil officer narrowly escaped when they allegedly tried to run him over as he tried to stop them on September 22.
Officers finally found and arrested the three alleged members of the gang near San Juan beach (Alicante). The vehicle in which they were travelling was recorded as having been involved in various crimes despite having been acquired only two days earlier. The detainees carried false documents and €620 in cash, apparently the proceeds of a robbery.
Police say the three men are responsible for 84 crimes of theft, 14 crimes of robbery with force, three crimes of robbery with violence, four crimes of forgery, a crime of fraud, another of belonging to a criminal group, another of an attack on an agent of authority and another against road safety.
The detainees are three Romanians of 34, 26 and 24 years that have already been placed at the disposal of the Court of Instruction number 1 of Alicante, which on Wednesday (October 13) remanded them in custody awaiting trial.