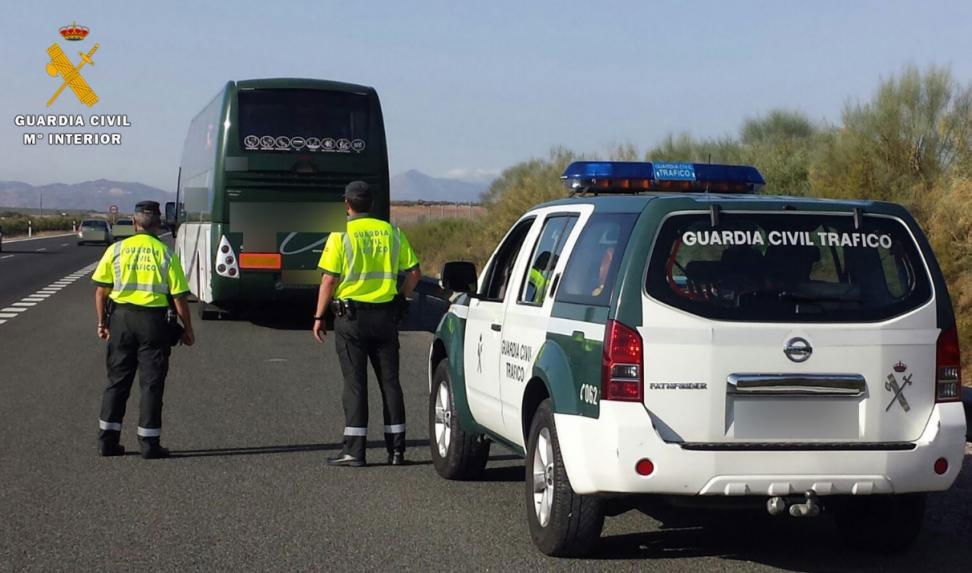 A COACH driver from Cartagena who had 45 passengers aboard has been arrested after he tested positive for cocaine.
Guardia Civil in Hellin (Albacete) say that the 58-year-old man had also failed to respect the statutory daily rest period.
The police officers had flaqged down the bus on the N-301 (Madrid-Cartagena) to perform a routine check.
When they found he had not taken his statutory rest, they suspected he may have been on illegal substances to keep himself awake, so they drug tested him.
When he tested positive, the bus was taken to a nearby service area where it was immobilised. The 45 passengers then had to wait two hours until a replacement bus arrived.
The bus driver was denounced for violations of the Transport Regulations, for not taking the required rest and for driving a vehicle with the presence of psychotropic substances in the body.
For the last offence he faces a fine of €1,000 and loss of six points from his driving licence.