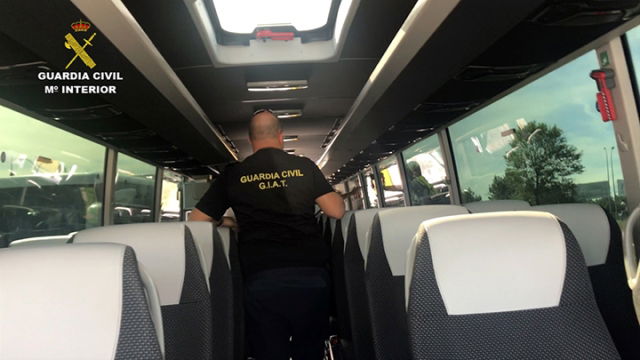 A 45-YEAR-OLD businessman has been arrested for illegally buying and renting 19 buses that failed insurance obligations.
Guardia Civil officers found that the man could have profited by €3.2 million since 2017. After buying the buses, he hired them out illegally to transport travellers, children and tourists, leaving drivers and passengers not covered by insurance.
The businessman, who managed a fleet of rented buses in Talavera de la Reina, Toledo, has been charged with falsifying documents, fraud and misappropriation.
Operation Bustalva began when Madrid police's traffic section discovered the bus company's contracts had been drawn up with false documentation.
They found this was not an isolated case, with numerous irregular contracts found in other companies belonging to the accused, in which the data relating to renting payments had also been falsified and did not fulfill the payment obligations contracted with the companies that hired the buses.
The hiring companies were unaware that they had been acquired and operated illegally.
Police located and grounded all the buses in Madrid, Toledo, Valencia, Malaga, Almeria and Zaragoza.