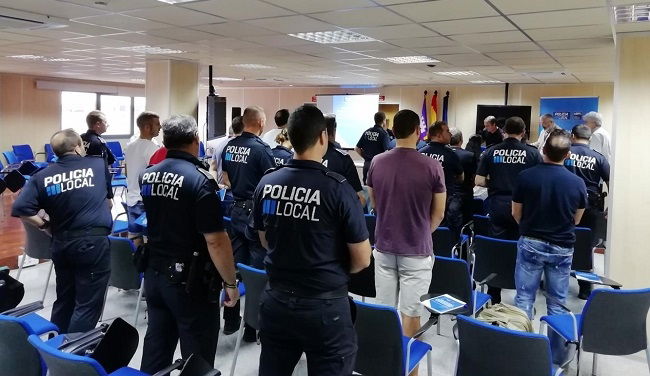 A TOTAL of twenty-three agents from local police forces in Mallorca will embark on a 20-hour training course aimed at improving care for victims of domestic abuse.
Held at the Balearic School of Public Administration (EBAP), the objective of the project is to work on the competencies and knowledge of professionals who intervene directly or indirectly with cases of domestic abuse as well as improving the communication skills of agents with victims.
The course will take place throughout Novemeber with attendance from specialists in the field, such as Susana Ortega, a Consultant from the Balearic Women's Institute; Aina Beltran, an officer from Palma Local Police and Margarita Cantallops, from the Women's Information Centre at the Consell de Mallorca.
Some of the issues that will be addressed will include gender inequality in legislative framework, intervention protocols against discriminatory violence in the police field, police mediations with victims of domestic abuse and good practices to avoid victimisation.
The initiative is part of a training that EBAP offers through the Police Training Plan and the Training Plan for Local Corporations. The General Directorate of Emergencies and Interior also announced their plans to promote other projects aimed at improving police care for abused women.
The twenty-three local police officers involved are from Palma, Manacor, Inca, Llucmajor, Alcúdia, Binissalem, Pollença, Sant Llorenç, Llubí and Esporles.