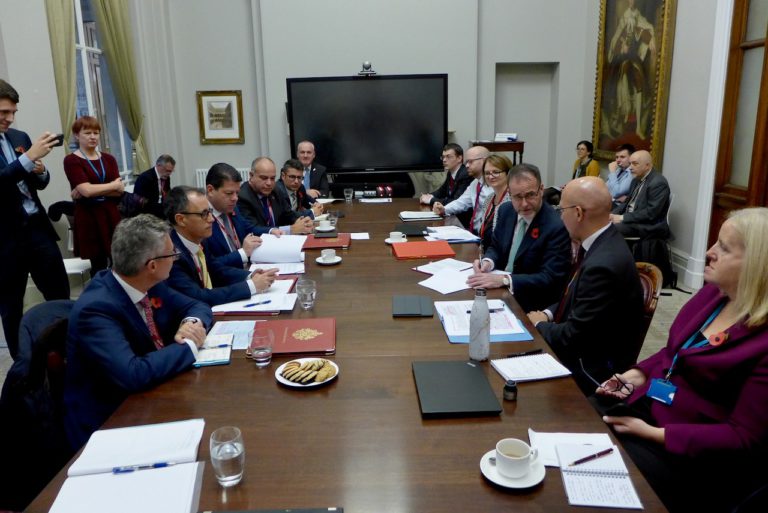 WHILST in the UK, the Chief and Deputy Minister of Gibraltar and their delegation met with the British Government and obtained a commitment for funding worth in excess of £1,250,000.
The British delegation at the 10th Joint Ministerial Council for Gibraltar was led by Minister for Europe Chris Pincher and included officials from the Foreign and Commonwealth Office (including Governor of the Territory Sir Ed Davies) and the Department for Exiting the European Union.
Gibraltar has had to expand significant amounts of money in anticipation of a possible Hard Brexit and this meeting agreed to fund the construction of the recently completed vehicular access ramp at the port in order to allow cargo trucks on to and from ferries at an estimated cost of £390,000.
The second project, budgeted at £862,000 is designed to provide greater resilience in the area of Gibraltar's waste storage and export.
The contingency plan for waste involves the purchase of machinery to shred, bale and wrap waste for storage and subsequent export by container.
Other matters discussed during this and other meetings reflected the challenges that Gibraltar faces as a consequence of Brexit and possible ways forward with both the European Union as and when Brexit finally occurs, taking into account the General elections in both Spain and the UK.