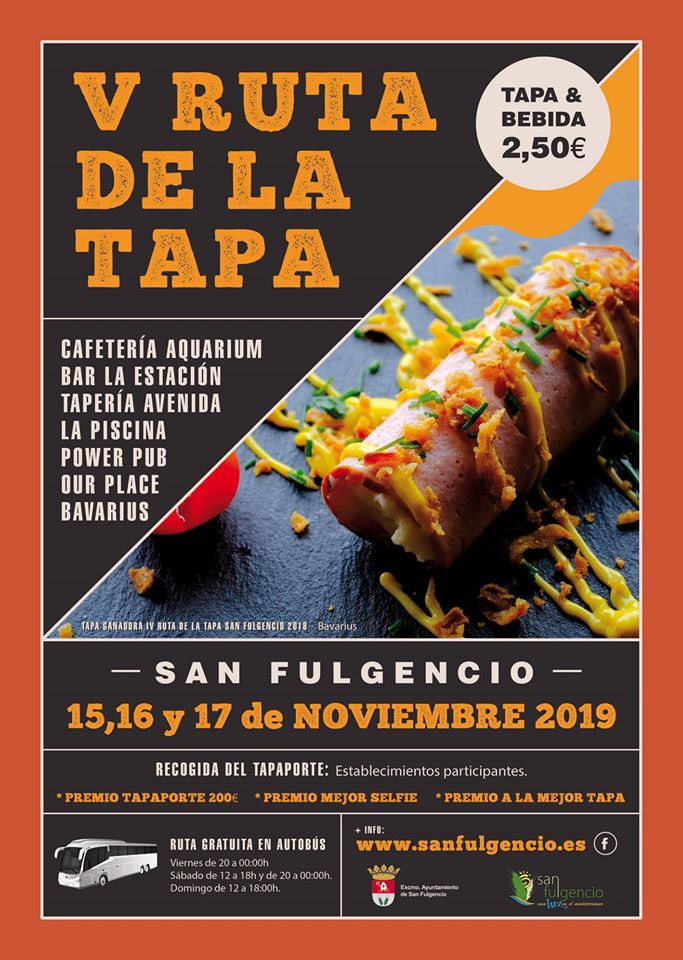 The best time of year for Tapa lovers has arrived in San Fulgencio. The fifth Edition of 'La Ruta de la Tapa' is starting on Friday November 15 and will be in full swing until Sunday.
San Fulgencio will enjoy a whole weekend of delicious food and drink at amazing prices. A tapa and drink will cost €2.50 and prizes will be on offer.
To join the fun, you can pick up your own 'tapaporte' or tapa passport at any of the participating establishments. The first person to hand in a 'tapaporte' stamped by all the establishments will win an amazing €200! Prizes will also be given to the best selfie on the route and restaurants will be competing for the best tapa.
Delicious tapas can be found at Cafetería Aquarium, Bar La Estación, Tapería Avenida, La Piscina, Power Pub, Our Place and Bavarius. And a free bus will also be on hand to take people from bar to bar. For more information, visit www.sanfulgencio.es