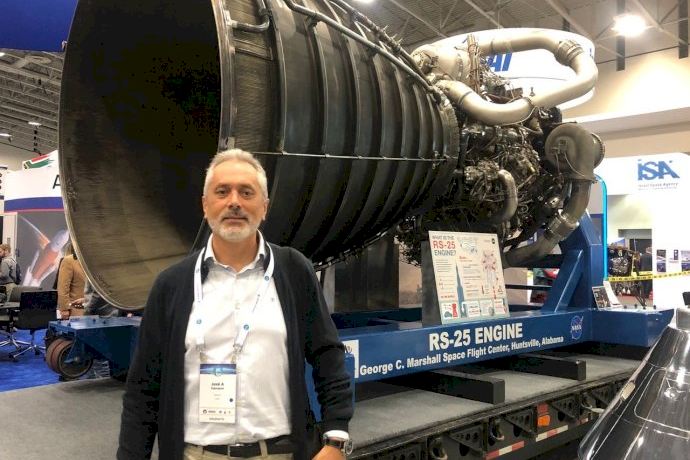 A SCIENTIST from the Costa Blanca has been to the US to present an innovative way of dealing with 'space junk'.
Developed by University Miguel Hernandez (UMH) spin-off company Emxys, it is one of the solutions proposed to cover one of the points introduced in the European Space Agency's policy for the coming years: the elimination of space debris and to de-orbit satellites.
Recently, the company's executive director and UMH professor José Antonio Carrasco travelled to Washington from the Elche university to participate in the 70th edition of the International Astronautics Congress and present the company's innovative development.
The technology developed by Emxys consists of a system that is included inside the satellite and that allows free electrons, existing in the upper layers of the atmosphere, to be trapped and thrown out. This leads to the satellite's descent into the ionosphere, a layer which, thanks to its density, is capable of destroying the satellite.
As Carrasco explained, "Through a conductive cable that hangs from the satellite at the end of its useful life, the free electrons ascend propelled by the terrestrial magnetic field to our system, which expels them to the outside.
"It's a relatively simple mechanism that allows the satellite to self-destruct when it comes into contact with the outer layer of the atmosphere."
Emxys is a company specialising in the design, development and production of embedded electronic systems for aerospace applications.
The company is promoted by the professors of the Department of Materials Science, Optics and Electronic Technology of the UMH José Antonio Carrasco and Francisco García de Quirós.