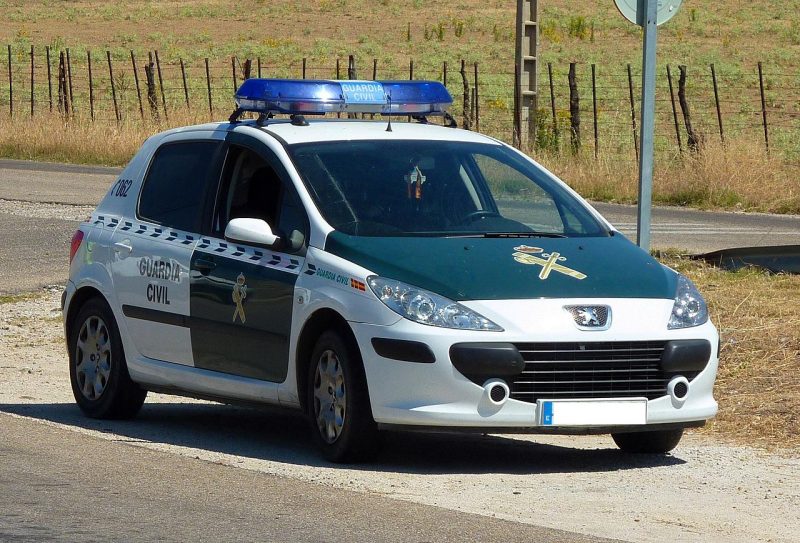 A WAVE of robberies in the village of La Aljorra (Cartagena) has prompted residents to set up their own 'citizen patrols'.
They have taken to gathering in groups of around 15 people to patrol the village streets on the look out for anything unusual. If they see something suspicious, they call the police.
At 63 years of age, María Luisa Ayala, one of the locals involved, is not willing to be overcome by fear, saying "because of four vandals I cannot walk through my town at the time I want?"
That is why she joined the neighbourhood patrols created by the Platform No More Robberies, which on Monday night went out again to monitor the town after being nearly inactive for two years after previous spates of thefts had stopped.
The aim is to deter thieves who had previously gone in search of easier pickings, but have now returned to the quiet village.
Speaking to the Spanish press María said: "I will not be deprived of the freedom to live peacefully in my village. If I have to go out every night to watch the streets, I will."
She added: "We want to put a stop to this (the burglaries) before it becomes the same as it was in 106."
Another member of the group, Francisco González, explained: "We created the patrols that year as there were a lot of robberies. Our continued presence deterred them. Now, the intention is that they see us and that they know we are there, so that they leave us in peace."
Some 140 people have already signed up to the platform, and they are well equipped and organised. Those on patrol are equipped with reflective vests, torches, warm clothing and their phones and "when we see something strange immediately call the Local Police to act," added Gonzalez.
They also created a group in the messaging application Whatsapp to warn each other in case any incident arose in their area.
They gather at the town hall around 9 pm and for more than two hours they travel around the town inspecting lots, schools, gardens, parks and houses where they are convinced there are squatters. "We know they are watching us and following our movements, but we will be there until we see that everything returns to normal," insisted Gonzalez.
The members of the group say there is hardly any lighting and that groups of young people gather every night to drink. They claim that these youths threaten them. On Monday, during their first outing, a young man who was driving a vehicle at full speed through the area rebuked them. "They do it because they don't want us to be patrolling," said Francisco González.
Councillor for Citizen Security, Juan Pedro Torralba, has said that he is calling for Guardia Civil reinforcements for the area as the local barracks is under strength. The Residents also want Cartagena to commit some of the new Local police Officers being recruited for next summer to the village.