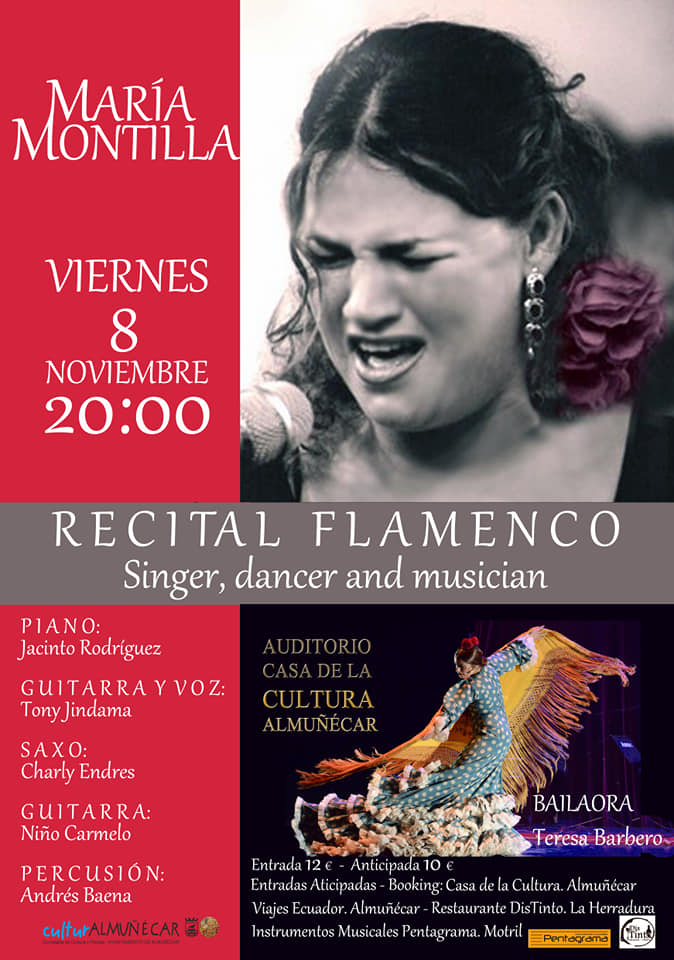 The House of Culture in Almuñécar will play host to a rousing performance from María Montilla and Teresa Barbero tomorrow.
The show, in collaboration with the Department of Culture of the Almuñequero Town Council, will be a showcase to some of the regions most well known performers.
As well as Montilla and Barbero, guitarist Niño Carmelo, percussionist Andrés Baena, pianist Jacinto Rodríguez, saxophonist Charly Endres and the backing guitarist and vocals of Tony Jindama will take to the stage to wow the crowd with their unique and passionate take on traditional Flamenco.
Advance tickets are still available at the Casa de la Cultura, Viajes Ecuador de Almuñécar (Paseo del Altillo), DisTinto Restaurant (La Herradura) and in Motril, Pentagrama Music store for €10.
Tickets will also be available up to one hour before the show starts at the Box Office for €12.