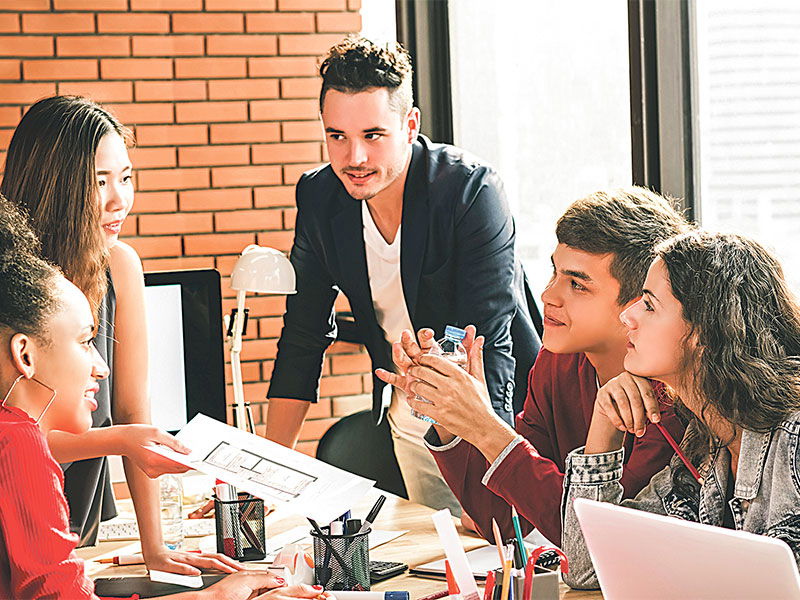 MILLENIALS (those born between 1980 and the mid-1990s and who, from next year, are expected to be the dominant age sector in the global workforce for the first time), are reportedly fuelling a crisis in the workplace.
Young employees flit from company to company, unwilling to stay in any job that doesn't meet their expectations. Like the NHS and police work, for example.
Police forces preparing for the government's ambitious recruitment drive have identified a formidable challenge in hiring millennials.
Today's recruits seem to have been 'wrapped in cotton wool,' are routinely 'shocked' that police officers are expected to work nights and weekends, and 'do not like confrontation.'
For some, this is 'Generation Entitlement.' For others, millenials are simply responding to the world they were born into: one of peace and prosperity. They seem to have it all – a better work/life balance and training, for instance – and there are no rules of how to deal with it because, basically, we've never been here before.
Most notable among millenials is the shift from a desire for 'things' to a desire for 'experiences.'
But whether it's social media, the selfie craze, influencers or the inability to stick with one job for more than five minutes, what you end up with is a generation that is constantly seeking to add experiences, apparently without much regard to which have value and which don't.
You don't gain 'experiences' by taking the same damn shot as everybody else has taken of Mykonos or the Grand Canyon through the lens of a phone (though they think you do).
Fundamentally, the desire for a better work/life balance and training is sound and works for whatever generation we're talking about. But ultimately, for some jobs, we need people dedicated to their vocation, who are willing to see past creature comforts because they want to do what they think is right, even if it means personal hardship.
Perhaps there's a lack of that going around in this Brexit/Trump era, and it's not just confined to the millennials…
Nora Johnson's crime thrillers 'Betrayal,' 'The Girl in the Woods,' 'The Girl in the Red Dress,' 'No Way Back,' 'Landscape of Lies,' 'Retribution,' 'Soul Stealer,' 'The De Clerambault Code' (www.nora-johnson.net) available online as ebook, ibook, paperback & audiobook. All profits to Costa del Sol Cudeca cancer charity.